SUSD Trustee Candelaria Vargas Endorses Eggman for State Senate
August 31, 2020 at 7:17 pm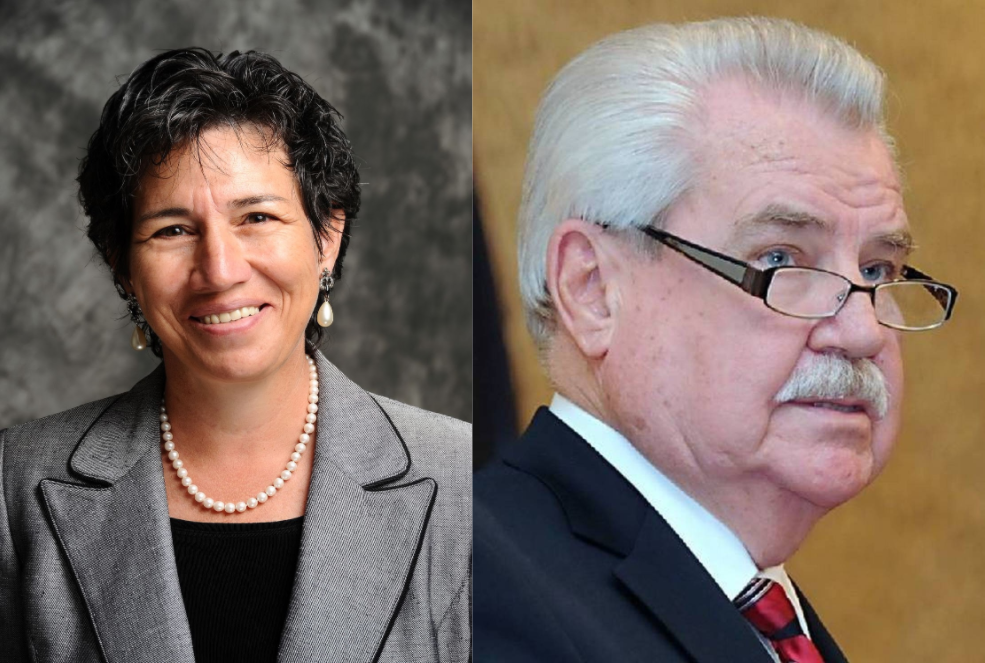 Images courtesy of Wikipedia/Modesto Bee
On Monday, Stockton Unified School District Trustee Candelaria Vargas endorsed Assemblymember Susan Talamantes Eggman for State Senate in California's Fifth District. The district is primarily composed of San Joaquin County. Eggman, a Democrat, is running against former Modesto mayor Jim Ridenour, a Republican.
"As a woman of color she [Eggman] is an inspiration for young Latinas like myself and my two young daughters - that we too can and should be leaders… As a former university professor and hospice social worker she has integrity we can trust.", Vargas wrote in her statement of support. Fellow Stockton Unified Trustee Lange Luntao has backed Eggman as well.
Eggman was also endorsed Monday by Core Values PAC, a group founded this year to support social workers running for local offices. She is the first Californian candidate to be backed by the organization, which is based in Michigan.
Her opponent, Jim Ridenour, has picked up the endorsements of Assemblyman Heath Flora, Ripon Mayor Mike Restuccia. Four state senators, Shannon Grove (R-Bakersfield), Mike Morrell (R-Rancho Cucamonga), John Moorlach (R-Costa Mesa), and Brian Jones (R-San Diego), have backed him as well. Grove is currently the minority leader of the State Senate.
Eggman's other endorsements have largely come from local city councils or school boards, although she did receive the support of Governor Gavin Newsom back in August 2019. She is also currently being backed by Stockton Mayor Michael Tubbs and San Joaquin County Supervisor Kathy Miller, who is seeking Eggman's current state assembly seat.
She has also made some gains in the past week in terms of fundraising. On August 24, she received five large donations totaling more than $15,000. Donors included Golden Bear Insurance, Granite Construction, and the Drive Committee (the lobbying arm of the Teamsters' union). Eggman has also received recent contributions from Amazon and AT&T. Large donations are classified as those over $1,000, and must be reported by campaigns within 48 hours of their receipt.
Ridenour has not done as well financially. He also only received three large donations since the last campaign finance filing deadline on June 30, for a total of $3,000. Corral Hollow Development, based in Modesto, was among the contributors. Ridenour came out of the June 30 period with more than $5,000 on hand. In contrast, Eggman held around $28,000 at the same time.
While there are more registered Democrats than Republicans (141,000 to 94,000) in the 5th District, there are enough voters without a party preference (71,000) to swing the race in Ridenour's direction. This is of course assuming that voting for the senate seat will be strictly along party lines, as well as that turnout among parties is equal (which it will likely not be).
In the March 3 primary, 20.51% of Republicans came out to vote, compared to only 12.83% of Democrats. Then again, turnout for primary races tends to be much less than that of presidential elections. The District 5 Senate seat race has been close before. In 2012, current senator Cathleen Galgiani edged out her Republican opponent, Bill Berryhill, by less than 3,000 votes.