Open San Joaquin Board of Education Seat is a Two-Way Race
August 20, 2020 at 1:43 pm
The seat for Area 3 on the San Joaquin County Board of Education will be up for grabs in November between two candidates. Area 3 covers parts of Stockton and Manteca Unified School Districts. The current board member, Peter Ottesen, lost narrowly in the March primary, garnering 5,350 votes, or 33.1%. Douglas Vigil and Jill Fritchen advanced to the general election with 5,356 votes and 5,355 votes respectively.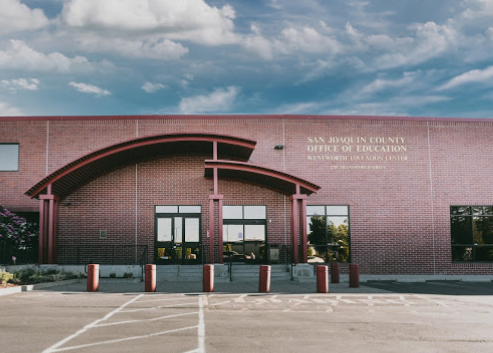 Image courtesy of San Joaquin County Office of Education
Mr. Vigil is a sign language instructor at Cesar Chavez Library, and serves as a Stockton civil service commissioner, co-chairman of the Mayor's Task Force on Persons with Disabilities, and the board of the ACLU San Joaquin Chapter.
"I understand the unique challenges facing families of students with disabilities, as such it is imperative that they are equipped with the tools and resources to be successful. My priorities include empowering parents to be active participants and engage in their child's education, as well as updating procedures and protocol.", he wrote in his campaign statement. As is common with candidates, Mr. Vigil also said that fiscal responsibility would be key.
Jill Fritchen is also seeking the seat, having held it from 2008 until she was defeated in 2014 by Peter Ottesen. She has also worked as a program manager for the San Joaquin County Human Services Agency, and was on the board for the Transitional Learning Center (which aims to provide educational services to homeless students) from 2012 to 2014.
While she was on the county Board of Education, Ms. Fritchen spearheaded the Paint, Learn, Play project, which painted maps on four elementary school playgrounds using a Stockton Arts Commission grant. She has also said that she would, "like to focus on outdoor education. Outdoor education provides learning opportunities that cannot be accomplished within the four walls of a classroom."
This article will be updated as candidates respond to requests for comment.