Two Open Seats on the Lincoln Unified School District Board
August 17, 2020 at 4:06 pm
Two of the five seats on the Lincoln Unified School District Board of Education are up for election in November. Both incumbents, board vice president/clerk Norrie Palmer in Area 2 and president Kathleen Solari in Area 4, have decided not to run for reelection. Two candidates are competing for each seat.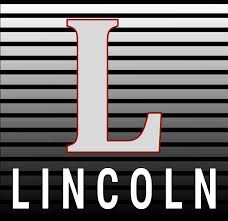 Image courtesy of Lincoln Unified School District.
Area 2 is predominantly composed of the Brookside neighborhood north of March Lane. The two candidates are Garland Frazier, a community associate, and Ashley Jones, a parent and HR manager for a nonprofit early childhood education program.
In her campaign statement, Ms. Jones highlighted her experience in human resources and how it taught her to "facilitate change in an educational environment. She also wrote, "my education and professional growth has given me the foundation to represent our district through effective leadership, ethical practices, and cultural effectiveness to promote diversity and inclusion when educating our children."
The other seat represents Brookside south of March and extends east to Pacific Avenue. Former Lincoln Elementary School teacher and educational business owner Deeann Moore Antonini is seeking the seat. In an email interview with 209 Politics, Ms. Antonini emphasized her involvement with her company JIM Enterprises, which aims to provide math and english tutoring services to low-income students.
"Changing the instruction model to distance learning, ensuring the safety and health of staff and students, as well as the uncertainty of the financial impact [of the coronavirus pandemic] to the district are all critical circumstances facing the board of trustees.", she said.
Also running for the position is Sandra Chan, a Lincoln Unified parent and member of the board of directors of the Stockton Children's Museum. "I promise to ask the tough questions and demand thorough and transparent answers… Now more than ever, we need strong leadership willing to listen, communicate, and pivot with evolving realities.", she wrote in her candidate statement.