Three Seats up for Contest on Delta College Board of Trustees
August 10, 2020 at 3:02 pm
Updated August 20, 2020 at 12:30 pm
There will be four seats on the November ballot for the Delta Community College Board of Trustees, three of which have multiple candidates. The incumbent trustee for Area 1, Jennet Stebbins, is up for reelection with no challengers. Area 1 encompasses south Stockton and Weston Ranch.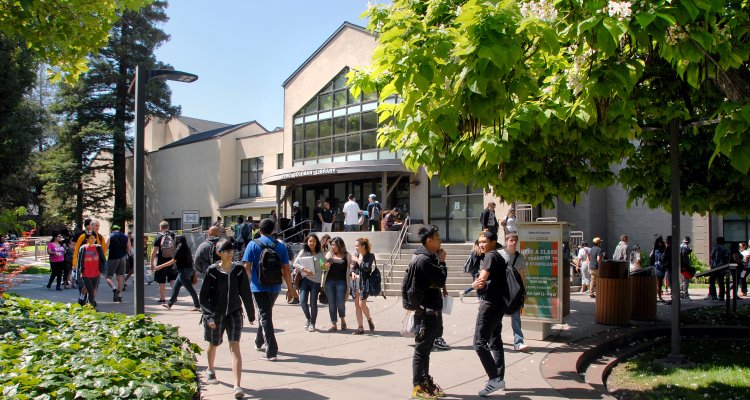 Image courtesy of San Joaquin Delta College
In Area 2, which covers central Stockton, there are three candidates including the incumbent, Van-Ha To-Cowell. She was appointed to the board back in March to replace trustee Carlos Huerta and previously served on the Lincoln Unified School District Board of Trustees for eight years. Ms. To-Cowell's key issues are "academic equity, student voice and leadership, strengthening certificates, AA degrees and transfer to 4-year university programs to create a strong work force for the community, and maintaining a healthy budget during difficult economic times." She has been elected to the California School Boards Association Delegate Assembly and has received the San Joaquin County Woman of the Year award, the Susan B. Anthony Award, the San Joaquin A+ Spirit of Literacy Honoree, the Literacy Torch award, and the Exemplary Leadership and Community Service Award.
Sabrina Flores-Eng, a cultural educator who unsuccessfully ran for a position on the San Joaquin County Democartic Party Central Committee back in March, is challenging her.
Also on the ballot is 2017 Stocktonian of the Year Elizabeth Blanchard, who taught psychology at Delta College for 35 years. She is also a former president of the California Teachers Association group at Delta. According to her campaign statement, Dr. Blanchard hopes to focus on "technical and vocational training programs so students can go directly into the workforce and get family-wage jobs, while preparing others for transfer to colleges and universities."
The seat for Area 5, which covers east San Joaquin and part of Calaveras Counties, is a three-way race. Stephan Castellanos, who has held the position since 2008, is seeking to maintain his position. He has been endorsed by San Joaquin County Supervisor Kathy Miller, State Assemblymember Susan Eggman, and Calaveras County Supervisor Jack Garamendi. Mr. Castellanos has highlighted Delta College's expansion of dual enrollment, work in diversity and equity, student support, and accessibility of online classes and distance learning as well as his work on the California Community College Trustee Board and the American Association of College Trustees.
One of the other candidatse is Stockton Unified School District Board of Education President Kathleen Garcia, who also launched an unsuccessful campaign for State Senate (CA-5) in March. She has also previously served as an elected delegate to the California School Board Association. Ms. Garcia has named education and safety as key issues for Delta.
Mr. Castellanos has also said that he would like to expand the financial aid and housing available to students. "Ease of access to community college creates a rapid response, and coupled with flexibility expands opportunity. This has never been more important than now as we dig out from the impact of the pandemic… We as yet do not know what the "new normal" will be, but community colleges will play a role never more important.", he said in an email to 209 Politics.
One of the other candidates is Stockton Unified School District Board of Education President Kathleen Garcia, who also launched an unsuccessful campaign for State Senate (CA-5) in March. She has also previously served as an elected delegate to the California School Board Association. Ms. Garcia has named education and safety as key issues for Delta.
Bruce Giudici, a fiscal officer who has worked for the Amador-Tuolumne Community Action Agency, is also seeking the seat. He has also served on the boards for the nonprofit organizations Stockton Shelter for the Homeless, Stockton Emergency Food Bank, the Peace and Justice Network, and the Animal Protection league. Mr. Giudici also touted his experience in fiscal management with such nonprofits and low-income populations in an interview with 209 Politics. "While ensuring that sufficient general education classes are provided, we can approve practical coursework that results in 2 year job-ready vocational degrees. The lack of decent-paying jobs is the main barrier to our disadvantaged populations," he said.
The final position up for contest in November is Area 6 (Tracy and Mountain House). Once again, the incumbent, Teresa Brown, is running to retain the seat she has held since 2008. Ms. Brown has also worked as a program developer for CSU Stanislaus and director of online education at the Church Divinity School of the Pacific. She is running primarily on the strength of her past accomplishments, especially Delta's transition to distance learning. "I would have to say the College's response to the pandemic stands out. About 20% of Delta's classes are offered online, but in mid-March, with about a week's notice, 2023 classes were online for 20,000+ students.", she said. Ms. Brown highlighted the availability of devices, counseling, administrative, bookstore, and food services. She also noted the wide array of offices and support groups for Delta's diverse student body.
Running against Ms. Brown is Casey Goodall, a former United States Navy Lieutenant Commander and Associate Superintendent for Business Services for Tracy Unified School District. His primary focus would be the coronavirus pandemic, while expanding services on the Mountain House satellite campus. "COVID-19 poses an existential threat to public education systems at every level. Not only does the pandemic threaten the way instruction has traditionally been presented to students, it has upended the economy… threatening [sic] the tax base that funds public education.", he said. As to relevant experience to this type of challenge, Mr. Goodall highlighted his work in Tracy Unified and positions teaching organizational leadership and school budgeting at the University of La Verne and the University of Southern California respectively. He will also be taking some classes at Delta as a student this fall.
This article will be updated as candidates respond to requests for comment.
Correction - August 14, 2020: An earlier version of this article stated that incumbent Area 2 trustee Van-Ha To-Cowell had held the seat for one four-year term. That is incorrect. She was appointed to the board in early March 2020 when trustee Carlos Huerta moved out of the area.