Stockton Mayoral Endorsements: Police, Firefighters' Union Back Lincoln, Tubbs Receives Support of California Working Families Party
August 26, 2020 at 6:11 pm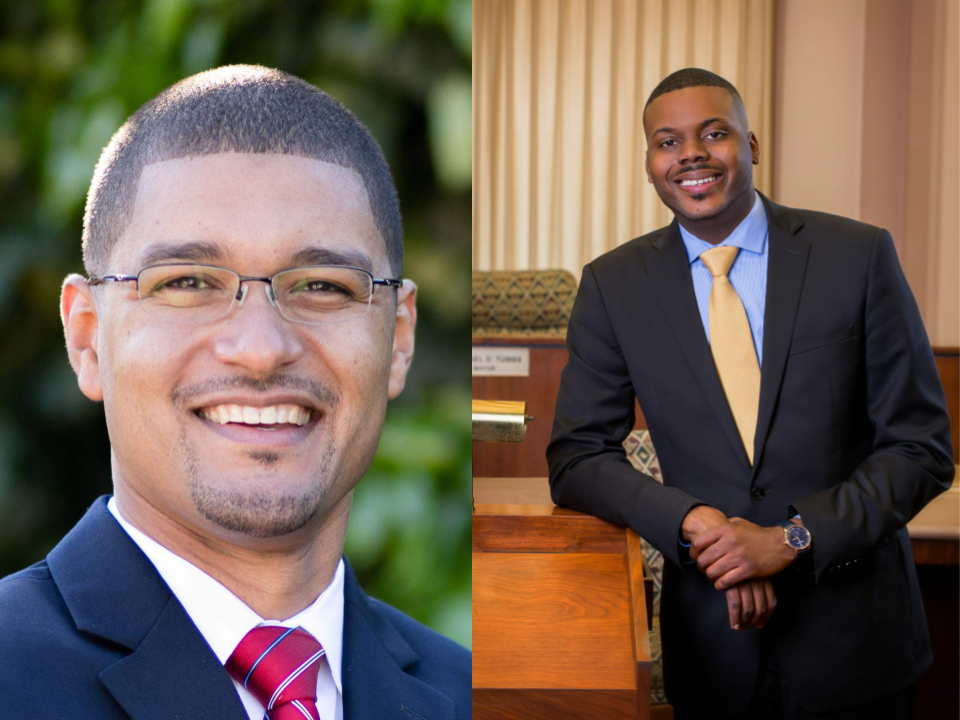 Images courtesy of Stockton Record, mtubbs.com
On Wednesday, the California Working Families Party endorsed Michael Tubbs for Stockton mayor. This follows the endorsements of the Stockton Professional Firefighters' Local 456 and the Stockton Police Officers' Association of Tubbs' opponent, Kevin Lincoln, on Monday.
Both public safety unions cited Lincoln's stance on homelessness in their statements of support. "With several daily fires throughout Stockton originating from our homeless population and encampments, we need a mayor who is willing to address our homeless crisis. Kevin Lincoln has a plan to shelter Stockton's homeless, get them off the streets, and ultimately into a home.", said Stockton Firefighters Local 456 President Mario Gardea.
Lincoln has received a variety of endorsements from public safety and law enforcement, including the San Joaquin County Deputy Sheriff's Association, the San Joaquin County Correctional Sheriff's Deputy Association, and the Stockton Unified School District Police Officers' Association. He also received substantial contributions from the aforementioned firefighters' and police unions: $10,000 from the former, and $15,000 from the latter. Aside from public safety, Lincoln has also been backed by the San Joaquin County Republican Party.
The support of the California Working Families Party is the latest in a series of progressive allies for Tubbs. The Working Families Party organizes for causes such as higher minimum wages, criminal justice reform, and reducing corporate financial interest in politics.
He has also been endorsed by Senator and Vice Presidential candidate Kamala Harris, Governor Gavin Newson, State Assembly Speaker Anthony Rendon, and noted civil rights activist Dolores Huerta. Additional backers for Tubbs include the AFL-CIO of San Joaquin-Calaveras, the San Joaquin Democratic Party, and the Central Labor Council.
Despite the combined $25,000 from the firefighters' and police unions as well as another $22,000 in recent large donations (mostly from businesses and companies in the area), Lincoln is still lagging significantly behind Tubbs in terms of fundraising. This is barring any massive surge in contributions under $1,000 to Lincoln's campaign after June 30.
Tubbs' campaign began the most recent filing period (February 16 to June 30) with a little more than $161,000 on hand. With roughly $235,747 in contributions and almost $204,000 in expenditures, he saw an almost 20% jump in net funds to approximately $193,000. Tubbs has also raised $18,000 in large contributions since then, the first one on August 5.
Lincoln's campaign did not fare quite as well over the same period. He had an initial balance on February 16 of around $12,000 and received a total of $6,795 in donations. The campaign had around $14,400 in expenses up to June 30, bringing its cash total down to a little below $4,400.
Small contributions will be reported by both campaigns by September 24. Donations over $1,000 must be disclosed within 48 hours.