Large Donations Keep Flowing in San Joaquin Supervisor Race
Agust 29, 2020 at 12:15 pm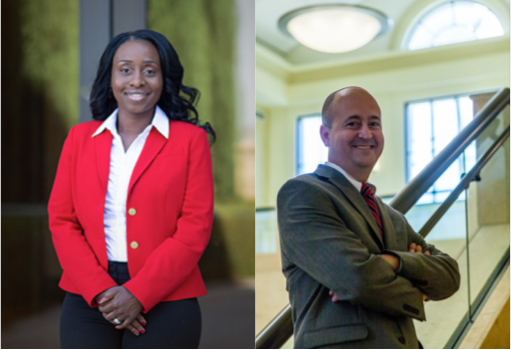 Images courtesy of ransomforsupervisor.org/City of Tracy
Both candidates for District 5 on the San Joaquin County Board of Supervisors have seen a number of large donations since August 7, particularly Tracy Mayor Robert Rickman. He and his opponent, Tracy city councilmember Rhodesia Ransom, have accrued a total of more than $40,000 in donations over $1,000 in the past three weeks. District 5 includes Manteca, Tracy, Lathrop, and Mountain House.
Most of Rickman's donations come from businesses in Stockton or Tracy, including Chase Chevrolet, Hoffman Brothers Harvesting, and the Grupe Huber Company. He also received $1,000 from San Joaquin County Supervisor Tom Patti on August 14, although he has not yet been publicly endorsed by him.
Rickman's spending balance has steadily grown since the beginning of the last complete campaign finance filing period on February 16. He began on that date a little more than $6,000 on hand. By June 30, he had accumulated over $30,000 in donations and spent around $19,000, bringing his campaign's balance to just over $19,000. Rickman has now accumulated more in large donations, $33,500, in the past three weeks than he did over the entire February 16 - June 30 filing period.
Ransom's income from large contributions has not been as substantial. She has raised $8,000, $5,000 of which came from four executives at a real estate company based in Newport Beach, CA. The company, Integral Communities, is responsible for the Tracy Hills development near Kimball High School. The four men (Charles Knapp, Craig Manchester, John Stanek, and Lance Waite), contributed the same total amount to Rickman's campaign on August 12.
Ransom came out of the last filing period with more than $32,000 on hand, more than a third of Rickman's funds at the time. Her campaign began with a little more than $36,000 and spent around $58,000, while receiving approximately $54,000 by the end of the time span. This amount includes $250 from the campaign of Representative Jerry McNerney (D, CA-9) on February 28, $500 from Oakland Mayor Libby Schaaf on August 8, and $2,500 from the campaign of Representative Jackie Speier (D, CA-14) on August 8.
Ransom has been endorsed by Rep. McNerney as well as Assemblymember Susan Eggman (D-13), San Joaquin County Supervisor Jathy Miller, Stockton Mayor Michael Tubbs, State Senator Cathleen Galgiani (D-5), and San Joaquin County Sheriff Pat Winthrow. The last one in particular is a likely blow to Rickman, who has spent the better part of 20 years as a state police officer. He has been endorsed by Lathrop Mayor Sonny Dhaliwal, San Joaquin County Supervisor Miguel Villapudua, former Supervisor Carlos Villapudua, and Mountain House Community Services District President Daniel Harrison.
Rickman's recent total would seem to put him ahead of Ransom for cash on hand, but how much each campaign has accumulated in small donations is unknown. That information will have to be disclosed by September 24.