Seven Candidates Vying for the Mountain House Community Services District Board
August 23, 2020 at 3:04 pm
Andy Su is the current vice president of the board, having served since 2008. He also founded Mountain House Flag Football the same year he was first elected. While on the board, Su voted against tax increases for 11 of his 12-year tenure, increased the weekly hours of the Mountain House Library from 15 to 51 hours a week, and decreased Mountain House's operating expenses by reducing rent, restructuring staff positions, and changing fire service providers.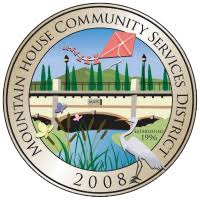 Image courtesy of Mountain House Community Services District Board
"I love the way our town has grown and I am excited about the direction that we are headed.", he wrote in his campaign statement. Su is also an emergency physician.
The second incumbent, Bernice King-Tingle, has also served on the board since 2008 and is its current president. She also is on the Tri-Valley/San Joaquin Valley Regional Rail Authority board, which oversees the development of the ValleyLink rail system.
"My main objective is to ensure a balance between the community vision, the budget, and the community's priorities, while maintaining a balance between quality and fiscal responsibility.", reads her campaign statement.
The final incumbent is Daniel Harrison, who is finishing up his first four-year term. He is also currently a member of the Mountain House Public Safety Committee. Before his election in 2016, Harrison spent 28 years with the Alameda County Sheriff's Office. He has named development, infrastructure maintenance, fiscal responsibility, and public safety as key issues.
Challenging the three current members is Harry Dhillon, a local aviation businessman and president of the Royal Kings basketball club. He is also a co-founder of Sikhs of Mountain House and is in his second year on the Mountain House Transportation Advisory Committee. Dhillon's priorities include securing tax revenue for Mountain House and establishing police and fire services.
Another candidate is Pebble (her full legal name), an insurance agent and member of the Lammersville Unified School District Safety Committee. Pebble is another founding member of Sikhs of Mountain House. In particular, she would like to push for forming Mountain House's own fire department.
"Seeing as it is a pivotal moment in this town's history, I am running for the board of Mountain House CSD to build a better Mountain House for our diverse community.", she wrote in her campaign statement.
Raghu Malapaka, who currently works in biologics drug development and manufacturing, is also seeking a spot on the board. He also co-founded the Mountain House chapter of Kiwanis. Malapaka hopes to attract businesses to Mountain House and establish sports amenities.
"I know the local flavor and local community, and at the same time I bring the global view to the community," he said. "If you are in a position for eight, 10 years, I think you sort of take it for granted. We need some new talents and a new sense of urgency, and that's what I bring.", he said per the Tracy Press.
The final candidate is Victor Liew, a retired executive who unsuccessfully ran for the board back in 2018. He has said that he plans to hold quarterly meetings where residents can hear from their county supervisor, the sheriff's department, local contractors, and Mountain House High School.
An eighth candidate, Ronna Elaine Green, filed to run as well but did not qualify.