Ray Zulueta Jr. Discusses Transparency, District Culture
October 24, 2020 at 8:37 pm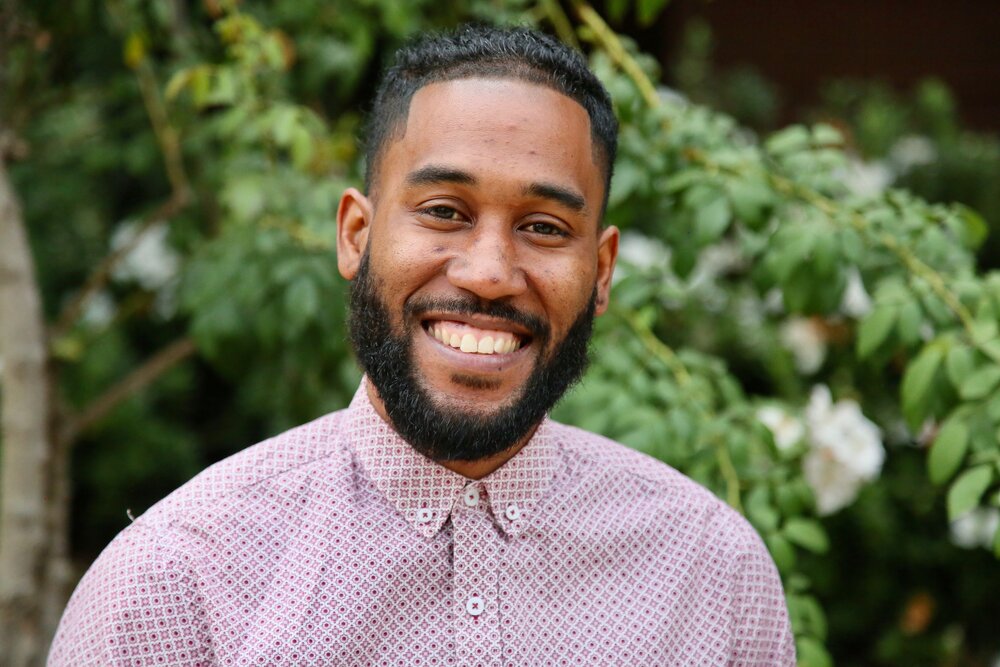 zulueta4susd.com
Ray Zulueta Jr. is a candidate for the Stockton Unified School District Board of Education Area 4. Area 4 is responsible for El Dorado, Hoover, Madison, Tyler, and Victory Elementary Schools, the Stockton Skills School, and the Primary Years Academy.
Zulueta went through Stockton Unified schools and attended University of the Pacific, graduating with a degree in communication and media studies. He then worked as a project coordinator with the California NAACP and an after school administrator with Aspire Public Schools. Zulueta currently owns an educational support business that includes working with parents and tutoring students.
He has been endorsed by the Stockton Teachers' Association, the California Teachers' Association, the Stockton Unified School District Police Officers' Association, the California School Employees Association, and the Central Valley Impact Republicans.
Zulueta said he decided to run because he didn't have ties to people outside the community who "might want to use the demographics and the things that make Stockton really wealthy." "I don't want that to become subject to studies, to become subject to companies wanting to profit off of our youth and our families," he continued.
COVID-19 and distance learning are at the forefront of many families' minds right now. Zulueta proposed lessening the time spent in online classes for students. "Many of our students, they didn't have the capacity or stamina built up to do that in a classroom without multiple promptings… we're really putting a big strain, and even a trauma in some situations on our students," he explained.
He emphasized that the district should be very transparent and give families options in going back to school, adding that the current board was not discussing school sanitation and training staff to do so very regularly. "We have to understand that if we can't keep our bathrooms clean under normal circumstances, to send our students back in any capacity… is not a safe thing," he summarized.
The pandemic will also bring budgetary challenges to the district due to the resulting economic contraction. Zulueta emphasized that current staff should be prioritized when budget cuts come. He added that there has been a big push for professional development and new technology, which has come with a lot of additional staff for roles that he claimed were "not serving the needs of the community".
He expressed that a lot more community input was needed in regards to the budget. Additionally, Zulueta suggested that the coronavirus pandemic should be taken as a signal to slow down some of the decision-making in the district. "We have a tendency to make decisions in reaction instead of proactively," he said.
In regards to proactive services, Zulueta discussed restorative circles, which he had worked on with Marshall Elementary teacher Anthony Rodriguez. Zulueta said that many of Rodriguez's practices, which were featured on HBO's documentary "Stockton on My Mind", were a result of working with him over a period of months.
The Stockton Unified board has also become increasingly divided, particularly over the past year. Zulueta said that the first thing he would want to do was connect with the other trustees, and focus on the business at hand. "Our politics that we have personally, they don't have a place on the board," he added. He also discussed following more "professional" standards, such as Robert's Rules of Order.
A more longstanding issue with the district has been the high turnover in the superintendent job, which has been the case for several decades now. Zulueta proposed that the district have its own recruiters for the superintendent instead of hiring outside contractors. "What that's going to do in the long run is save us these issues of consistently trying to bring people in from other school districts to replicate the success of big cities, to replicate the success of places that don't fit the demographic of what's here in Stockton," he said. "We really need to develop our own assessments and our own models."
Zulueta added that he believed that having recruiters employed solely by the district would be possible under a coronavirus-restricted budget, saying that it would even be cheaper than the current hiring practices.
The final issue brought up during the interview was test scores, which remain well below state standards despite some improvement over the past years. Zulueta suggested that the board should look at the hiring of new staff, which he argued took up money that could be used for "tangible" things like classroom materials instead that could boost scores. He also said that less pressure should be put on teachers in terms of test scores.
"Our students are going to perform better when they are supported as whole students and they are not confronting trauma every day, when they come to school they're not feeling like they're forced to be there," he added. "Our culture can't always be about college or careers. A lot of times, we need to empower our students to be themselves."