McNerney, Harder Lead Fundraising in San Joaquin House Races
October 18, 2020 at 8:13 pm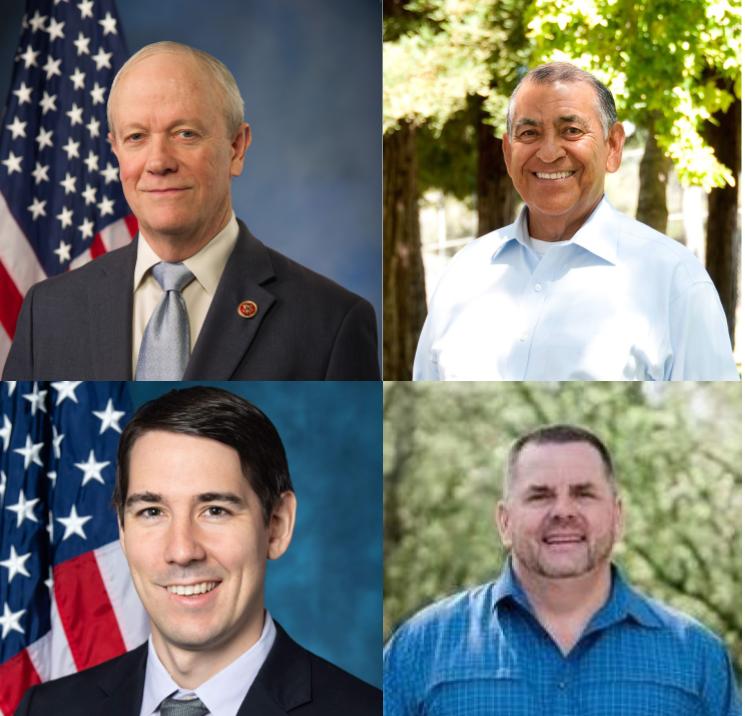 Incumbent Representatives Jerry McNerney and Josh Harder both outraised and outspent their Republican opponents by wide margins according to campaign finance filings for the period of July 1 to September 30. McNerney and Harder are both Democrats.
McNerney has represented California's 9th congressional district, which covers Stockton, Lodi, Lathrop, and parts of Manteca and Escalon, since 2007. He raised $206,000 from July 1 to September 30, almost $125,000 of which came from individuals.
The rest came from committees, the largest donors out of that group being the International Brotherhood of Electrical Workers and the Blue Shield of California PAC. They gave $5,000 each. McNerney spent more than $211,000 in the same period, giving him a final balance of roughly $484,000.
McNerney's opponent, Antonio Amador, raised $15,325, all in donations from individuals. Amador spent roughly $14,500, finishing on September 30 with slightly less than $9,000 in the bank.
Amador is currently in his third race for McNerney's seat. The closest he came to winning was in 2014, when he obtained 47.6% of the vote to McNerney's 52.4%. As of September 4, 45.5% of the district's voters were Democrats, while 27.2% were Republicans.
Harder also outraised his opponent, Ted Howze, but not by quite as wide of a margin as McNerney. He pulled in $1.36 million from July 1 to September 30, including almost $129,000 in transfers from authorized committees and roughly $98,000 from other committees. The rest, totaling $1.1 million, came from individuals.
Harder received almost $68,000 from the Harder 2020 Victory Fund, which according to Federal Election Committee Filings is based in Raleigh, North Carolina. Other major donors included Hold the House Victory Fund ($50,000) and Problem Solver Democrats (roughly $11,500). He spent around $1.18 million for an ending balance of $4.57 million.
Howze took in $343,000 almost entirely from individuals. He spent almost $399,000 for a final balance of $92,000. Howze's campaign has also taken out extensive loans, with $245,000 still owned on September 30. This was after $105,000 in repayments were made, starting July 1.
Howze is making his first run for Congress. Harder won the seat in District 10 two years ago, unseating four-term congressman Jeff Denham. The district covers Ripon, Modesto, Ceres, Patterson, Turlock, and parts of Escalon and Manteca, and has a much tighter race than District 9. Roughly 39.1% of voters are Democrats, while 34.5% are Republican.