State Assembly Fundraising: the Rich Get Richer
October 10, 2020 at 9:10 pm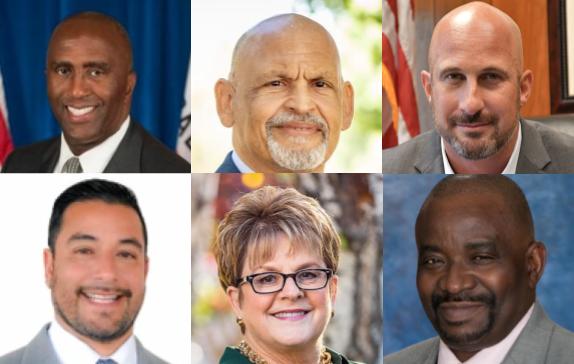 The fundraising leaders in San Joaquin County's three State Assembly races (Jim Cooper in District 9, Heath Flora in District 12, and Kathy Miller in District 13), continued to increase their monetary advantages this week.
Cooper raised $34,000 over the past seven days. The majority of the week's money came on Monday, totaling almost $28,000. Facebook, the California Assisted Living Association PAC, the California Fuels & Convenience Alliance PAC, and the Apartment Association of Greater Los Angeles PAC gave $4,700 each. Cooper also received $1,500 each from Pfizer, a major pharmaceutical company, and the Wells Fargo Employee PAC.
His opponent, Eric Rigard has not received any donations over $1,000 yet, and had roughly $834 in his campaign balance as of summary filings for September 19.
Flora pulled in more than $16,000 on Friday from a combination of committees and businesses. Major donors included the California Manufacturers & Technology Association PAC ($4,700), McDonald's California Operators PAC ($4,000), and the California Medical Association PAC. Two out-of-state companies, 7-Eleven ($1,000) and Boston-based Vertex Pharmaceuticals ($1,500) also contributed.
Over the past week, Flora has accumulated almost $38,000 in donations over $1,000 donors, continuing to widen his fundraising lead over opponent Paul Akinjo. Akinjo has not made any publicly available campaign finance filings with the California Secretary of State, including contribution reports, summaries, or statements of organization.
Miller did not widen her lead as much, in part due to the fact that her opponent, Carlos Villapudua, has been much more active in fundraising than Akinjo or Rigard. Miller raised almost $21,000 this week. Her largest donation was from the American Federation of State, County & Municipal Employees, at $9,300 on Thursday. All of her donors from this week were based in California. Miller has raised almost $273,000 in donations over $1,000 since July 1, and had roughly $126,000 on hand on September 19.
Villapudua raised $13,500, including $4,700 from Operating Engineers Local No. 3 and $4,000 from Tracy resident Jeffrey Brown. He has accumulated almost $106,000 in donations over $1,000 since July 1, with almost $81,000 on September 19 for comparison.