"We Don't Have a Voice in Sacramento": Ridenour Discusses Education, Policing
October 16, 2020 at 9:30 pm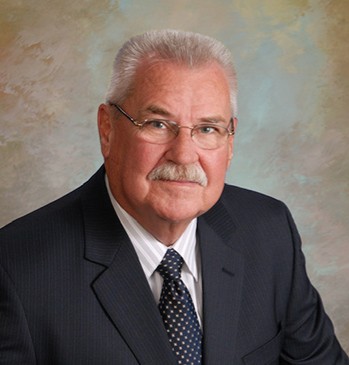 nfib.com
Jim Ridenour is a candidate for State Senate District 5, which encompasses all of San Joaquin County as well as most of Modesto and a little bit of Galt. The current state senator, Democrat Cathleen Galgiani, is termed out. Ridenour is running as a Republican.
Ridenour joined the Army National Guard after studying at Modesto Junior College. He then spent over 40 years as a paramedic, retiring in 2003 as vice president of operations for the Northern California Division of American Medical Response. Ridenour also continues to serve as a reserve deputy sheriff for Stanislaus County.
In 2003, Ridenour was elected as mayor of Modesto and expanded the position's power over budget oversight. During the 2008 financial crisis, he cut city spending to prevent the city from going bankrupt. While mayor of the city, he also served on the state board of directors for the League of California Cities including a term as president. Ridenour left the office of mayor in 2012.
He has been endorsed by State Senators Brian Jones (SD-38, Escondido), Mike Morrell (SD-23, San Bernardino), John Moorlach (SD-37, Irvine) and Shannon Grove (SD-16, Bakersfield), Assemblymember Heath Flora (AD-12, Ripon), and Stanislaus County Supervisors Jim De Martini, Terry Withrow, and Tom Berryhill.
Ridenour said he ran for State Senate because he felt that district wasn't being adequately represented in Sacramento, particularly on the issue of water, as there have been repeated attempts in the legislature to send Central Valley water resources down to Southern California. "Just about everything they're doing up there is wrong right now when it comes to this district and the water… I might not be able to change it a lot, but they're going to hear from me", he remarked.
The first issue brought up during the interview was education. While returns to in-person learning currently vary by county throughout the state, online classes are likely still an issue for the state legislature next year. Ridenour repeatedly emphasized the need to get students back safely into the classroom, most likely in stages or some sort of hybrid model.
When asked about how he would handle a reduced state budget next year due to the recession caused by COVID-19, Ridenour promised to thoroughly research it once the situation came up. "If I don't win… I won't have an opinion.", he said.
He was also asked to name a major issue in the public school system outside of COVID-19 and how he would help to mitigate it. "Well, I'm not really updated on all the school systems… but they have to bring children back.", he said.
Ridenour also voiced support for CSU Stockton, a proposal that his opponent, Assemblymember Susan Eggman, has co-sponsored legislation for in the past couple of years. "At first I didn't think we needed a UC [sic], but the more I found out and looked into this, I found out that it wouldn't be bad", he said, adding that the people and travel that the university would attract would be beneficial to the city.
Legislation over statewide curriculum changes, particularly over ethnic studies, is also likely to come up in next year's legislative session. Assembly Bill 331, for example, would have made ethnic studies a high school graduation requirement, but was vetoed by Governor Gavin Newsom over curriculum disagreements. Ridenour said that an ethnic studies requirement would be a good idea.
He explained, "when I was in high school, that was many years ago, but I know back then that the high school requirements were pretty uneven… I think they need to change things and open it up more to these people", referring to the communities of color that ethnic studies focuses on.
Homelessness is also a hugely prevalent issue, both statewide and within the district. Ridenour referenced an instance in Modesto where a hotel was purchased to provide rooms and meals for homeless individuals, and that he would support such. He also emphasized working in collaboration with cities to mitigate the crisis. "But you know, some people I talk to want to be homeless. They came out of the system and they decided they didn't want to work anymore and they became that way", he added.
Police reform and budgets have also become a point of contention after a wave of nationwide social justice protests this summer, sparked by the police killing of Minneapolis man George Floyd. One particularly prevalent policy push has been to divert funds away from police departments in favor of other resources like mental health or community-based crime prevention.
"Defunding the police would be the worst thing that could happen… they paint all police officers, all law enforcement officers, with a broad brush.", Ridenour said. However, he stated that chokeholds needed to be banned both statewide and nationwide.
"Everyone needs to sit down and think about this. You can't just legislate it. You have to work with your community, because every community is different", he said, adding that some solution could be created to have mental health professionals work with law enforcement. Ridenour also expressed that police unions should work with cities and counties to come up with guidelines for officer conduct.
In regards to traffic in the district, particularly the commute over the Altamont Pass, Ridenour said that more state and federal funding was needed to remedy the situation. He suggested that businesses should be encouraged to open up safely, taxes from which would boost available funding.