Biden Endorses Eggman for State Senate
October 15, 2020 at 8:09 pm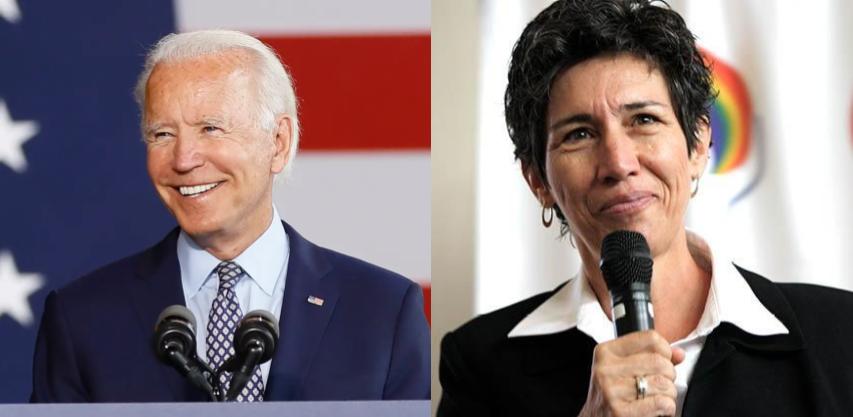 Business Insider/Bay Area Reporter
Former Vice President and Democratic presidential nominee Joe Biden endorsed Assemblymember Susan Eggman for State Senate District 5 on Thursday. Senator Kamala Harris, Biden's running mate, already endorsed Eggman back in May.
"He and I share many values, including expanding health care access and criminal justice reform. I am thrilled to have the vice president's support.", Eggman said in a press release.
Biden has endorsed few candidates in California this election cycle. According to Ballotpedia, he has only backed two others: Christy Smith and Ammar Campa-Najjar, both Democrats trying to flip Republican congressional seats in Southern California.
Eggman's pace of donations received also picked up on Tuesday after a rare four-day lull. She has taken in almost $70,000 in the past three days from a combination of political action committees, businesses, and other Democratic state senate candidates.
Eggman's largest contributor was the SEIU United Healthcare Workers West PAC ($9,300) on Wednesday, followed by the United Nurses Association of California/Union of Healthcare Professionals PAC ($7,500). She also received $4,700 from current Democratic state senators Steve Glazer (SD-7, Livermore), Melissa Hurtado (SD-14, Fresno), Maria Elena Durazo (SD-24, Los Angeles), and Connie Levya (SD-20, San Bernardino).
Current state senate candidates Josh Becker (SD-13, Palo Alto) and Josh Laird (SD-17, San Luis Obispo), also Democrats, State Senate Majority Leader Robert Hertzberg's 2022 campaign for state controller, and Facebook donated $4,700 as well. All contributions from the sitting senators and candidates were from their campaigns, not their personal funds.
Eggman's opponent, former Modesto Mayor Jim Ridenour, also saw a recent bump in campaign contributions. On Tuesday, he received $1,000 from Republican State Senator Brian Jones (SD-38, Escondido) and $4,300 from the Peace Officers Research Association of California PAC. The latter also gave $5,000 to his campaign on October 6.