Eggman Gets $38,600 Boost from Democratic State Senators
Wednesday, September 30 at 8:39 pm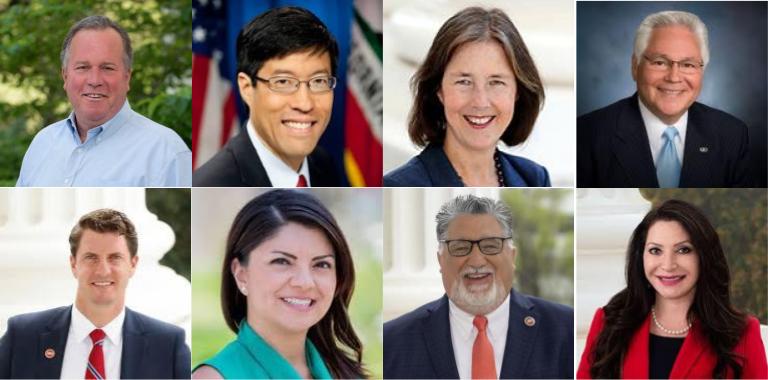 On Tuesday, State Senate District 5 candidate Susan Eggman received a combined $38,600 from the campaigns of eight current California state senators. Like Eggman, the senators are all Democrats.
The senators, who contributed $4,700 each, represent districts throughout the state. The senators closest to Senate District 5, which encompasses all of San Joaquin County and parts of northern Stanislaus County, were Bill Dodd (SD-3, Napa), Richard Pan (SD-6, Sacramento), and Nancy Skinner (SD-9, Oakland).
The five other senators came from the Los Angeles area. They included Bob Archuleta (SD-32, Norwalk), Anthony Portantino (SD-25, Glendale), Susan Rubio (SD-22, West Covina), Lena Gonzalez (SD-33, Long Beach), and Henry Stern (SD-27, Calabasas).
The contributions came from the senators' campaigns, not their personal funds. Dodd, Skinner, Portantino, Gonzalez, and Stern are up for reelection this November. Archuleta and Rubio have two years left on their terms, while Pan has four.
A very large portion of Eggman's donations have come from individuals within the Democratic Party, or from the party itself. Aside from the aforementioned senators, the reelection campaign of State Senator Steven Bradford (SD-62, Gardena) gave $4,700 to her on August 11.
Josh Harder (CA-10), who is seeking to retain his congressional seat, and Cathleen Galgiani, the current state senator for District 5, who is running for state controller in 2022, also donated. They gave $1,000 on September 17 and $4,700 on September 9 respectively.
Aside from candidates, Eggman has received approximately $381,000 in both monetary and nonmonetary contributions from county and statewide Democratic Parties since July 1. For perspective, she accumulated approximately $373,000 from July 1 to September 19. The state party was responsible for the nonmonetary services ($11,000 on September 15).
The Fresno, Napa, Tehama, San Francisco, San Mateo, and San Diego County Democratic parties have also donated to Eggman since July 1, in amounts ranging from $15,000 to $75,000.
Eggman has only pulled in one other donation over $1,000 this week: $1,000 from Linden attorney Lawrence Knapp, also on Tuesday.
Her opponent, Jim Ridenour, has been struggling more to raise money. Most of his donations have been from individuals, businesses, or unions in Stockton or Modesto. He received almost $20,000 in contributions from July 1 to September 19.