Rickman Outspends Ransom while Continuing to Fall Behind in Board of Supervisors Race
September 27, 2020 at 4:26 pm
Tracy City Councilmember Rhodesia Ransom continued to widen her fundraising lead over Tracy Mayor Robert Rickman as campaign finance summary numbers were disclosed on Tuesday. However, Rickman outspent her by more than 20% from July 1 to September 19. The two candidates are running for San Joaquin Board of Supervisors District 5, which encompasses Tracy, Mountain House, and parts of Lathrop and Manteca.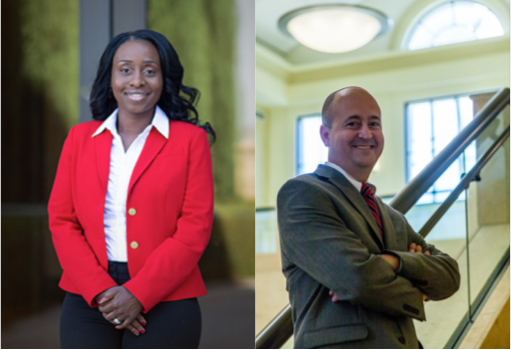 Rickman accumulated $55,000 in donations and spent close to $71,000. He also had roughly $5,300 of unpaid expenses. This brought his balance down from $19,000 at the beginning of the period to less than $4,000 by the end.
While Rickman outspent Ransom from July 1 to September 19, his relatively low funds put him at somewhat of a disadvantage with less than 40 days to go before the election. Ransom received more than $97,000 but spent around $58,000 for a net balance of a little less than $81,000.
Rickman's donors have largely been individuals or businesses in the San Joaquin area. The exceptions were Republic Services, which is headquartered in Phoenix, Arizona, and four executives for Newport Beach-based Integral Communities.
The same four people also contributed an equal amount of money to Ransom. Integral Communities is the company managing the Tracy Hills development near Kimball High School. Rickman and Ransom are already prominent figures in Tracy politics as mayor and city councilmember respectively.
Rickman also received a particularly large contribution of $10,000 from the San Joaquin Deputy Sheriffs Association on Thursday. He has received a variety of endorsements from public safety organizations, including the sheriffs' union and the Tracy and Manteca Firefighters' Associations.
Donors for Ransom have been more based in the Bay Area, although she has received some money from individuals and organizations in San Joaquin County. Her fundraising numbers were also significantly helped by a $50,000 contribution from the Service Employees International Union Local 1021 on September 8.