Wander Leads Fundraising Out of Tracy City Council Candidates to File Early
September 23, 2020 at 8:04 pm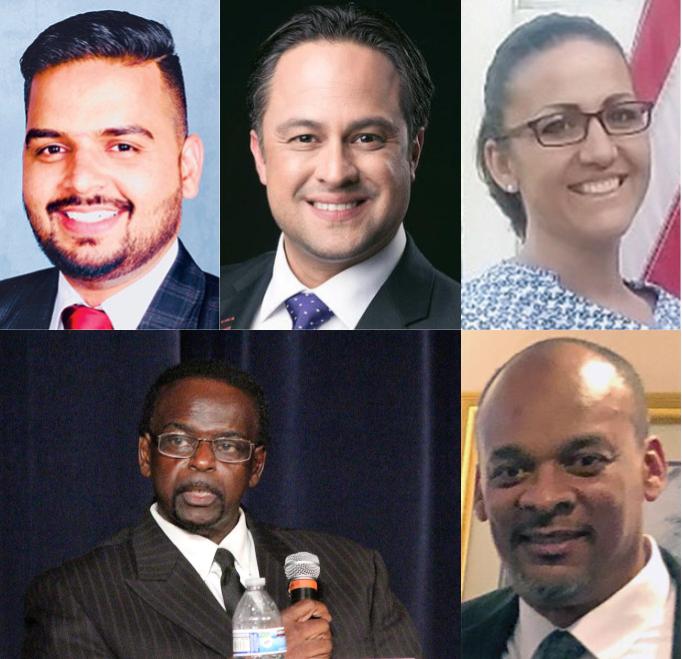 As of Wednesday night, five Tracy City Council candidates have filed their financial summaries for the period from July 1 to September 19. Currently leading the pack is San Joaquin civil service commissioner Amrik Wander. Three other candidates (Eleassia Davis, William Muetzenberg, and Mateo Bedolla), have until tomorrow to disclose their summaries.
Wander took in $41,500, almost $30,000 more than anyone else who has currently filed. He saw a significant push in donations over $1,000 in the past week, mostly from individuals in the south San Joaquin County Area. Strategy Trans Inc., a Manteca-based trucking company, contributed the largest single amount at $2,000 on September 18.
Wander has also received money from two sources outside San Joaquin County, both also in the trucking industries. On September 18, Dilbag Sandhu of Selma (about 17 miles southeast of Fresno) contributed $1,000. Sandhu owns a company called DS Trucking. The day before, Sacramento-based trucking company Millen Express Inc also donated $1,000.
Roughly half of Wander's influx this period, $21,000, was spent. Wander did not have any funds prior to July 1, giving him a net balance of slightly more than $20,000 as of September 19.
While three other candidates have still yet to file, Wander is likely to be among the overall fundraising leaders in the race. As a civil service commissioner, he is one of the few candidates to currently hold government or elected office. He is also currently leading in terms of large contributions (those over $1,000), which have to be disclosed within 48 hours.
Veteran and mental health counselor Jaime Medina took in almost $12,000 in monetary from July 1 to September. He also received close to $5,500 in non monetary website and printing services. Out of the $12,000, Medina spent approximately $3,500 for an ending balance of $8,200. However, he still has $1,750 of unpaid expenses for professional services from Xochitl Paderes, a local business development consultant and former Stockton city council candidate.
Major donors to Medina include the Tracy Firefighters' Association ($5,000 on September 8) and Tracy farmer Karamjit Kaur ($2,500 on September 14). Medina's only other donation over $1,000 came from Janet Blincoe, who works in construction. Blincoe donated $1,500 on August 28.
Just behind Medina is Tracy Unified Trustee Ameni Alexander, whose sole contribution was $10,000 from himself on July 2. Alexander spent $9,419 as well as an additional $1,300 in unpaid bills. He currently has a balance of $581.
Life insurance agent Elizabeth Ortiz took in slightly more than $3,100. She also received $4,100 in non monetary contributions, mostly for website and photography services. Ortiz is the first Tracy city council candidate to raise money so far where all monetary donations have been under $100.
Ortiz spent more than $2,500, not including $1,750 in services owned to Paderas. She had a balance of roughly $550 as of September 19.
The final candidate to file, local business owner Cliff Hudson, did not receive or spend any funds apart from filing fees to the city of Tracy.