Flora Continues to Widen Fundraising Advantage Over Akinjo
Thursday, October 1 at 8:04 pm
California State Assemblymember Heath Flora (R, AD-12) received a recent uptick in donations, with almost $27,000 accumulated over the past three days. Flora is running to retain his seat in Assembly District 12, which includes parts of Escalon, Lathrop, Manteca, Ripon, Modesto, Oakdale, and Turlock. Lathrop city councilmember Paul Akinjo, who has struggled more to fundraise, is opposing him.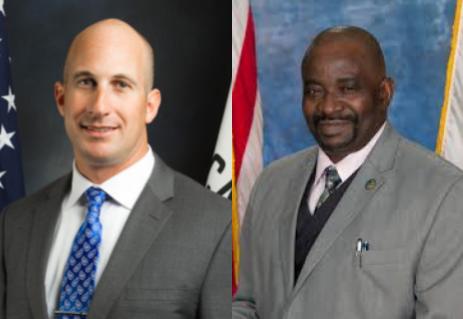 All of Flora's contributors this week were businesses or political action committees. The majority of them were located within California, but none were within his district. Farm PAC, United Agricultural PAC, McLane Company Inc., and the Habematolel Pomo of Upper Lake donated $4,700 each.
The McLane Company is a Texas-based grocery supply chain service provider that is currently owned by Berkshire Hathaway. Large clients include Walmart and 7-Eleven. The company has distribution locations in Manteca and Tracy.
Flora also received money from the Habematolel Pomo of Upper Lake, a Native American tribe located about 30 minutes east of Ukiah in Lake County. Another tribe, the Yocha Dehe Wintun Nation, also gave to him this election cycle ($4,000 on September 15).
Check into Cash California was another donor, giving $2,000 on Tuesday. The company, which provides payday and title loans, is actually located in Cleveland, Tennessee. Flora's other donor in the finance industry was the California Credit Union League PAC, which contributed $2,500 on Wednesday.
Exxon Mobil also donated $1,000 to Flora on Tuesday. The company has also donated to Assemblymember Jim Cooper (D, AD-9), who represents Lodi, Elk Grove, and parts of Sacramento. Cooper is also up for reelection this year.
Flora's opponent, Paul Akinjo, has not filed any campaign finance information to the California Secretary of State that is publicly available.