Two Seats up for Election on Tracy City Council
September 3, 2020 at 8:55 pm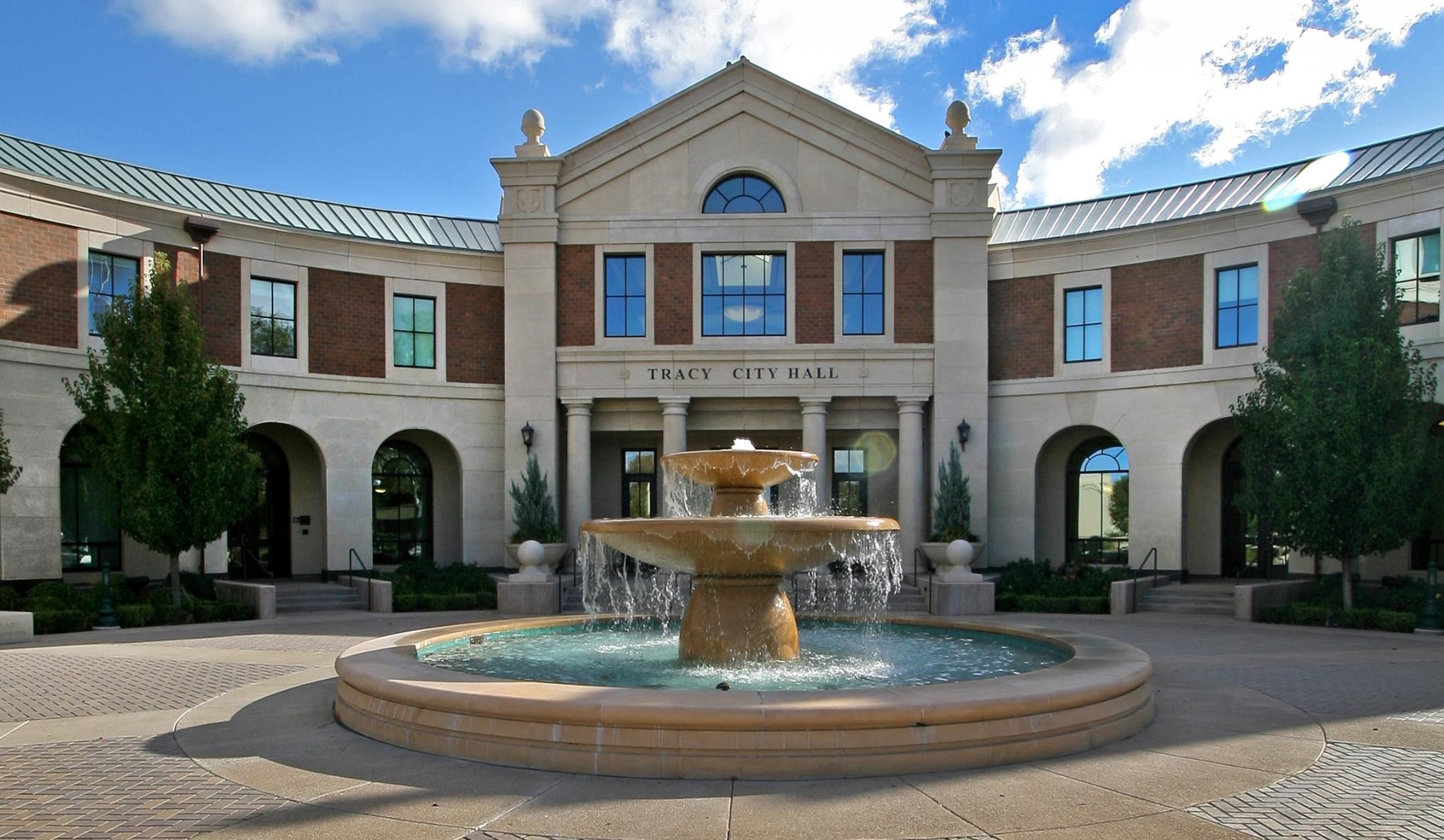 Image courtesy of City of Tracy
There are two open seats on Tracy City Council this November. Both incumbents are seeking other offices. Mayor Pro Tem Nancy Young is running for mayor, while councilmember Rhodesia Ransom is running for San Joaquin County Supervisor. Young would be ineligible for reelection anyway due to city council term limits.
The first candidate, Mateo Bedolla, is a construction manager and a staffer for Representative Jerry McNerney. "It's time to support safer communities by funding efficient fire, medical, and safety services. It's time to address our deficit in apprenticeships and vocational education for local, high-paying tech and manufacturing jobs.", he wrote in his campaign statement. Bedolla has previously run for the Tracy Unified School District Board of Education and the San Joaquin County Board of Supervisors.
Also running is Tracy Unified Trustee Ameni Alexander. He also serves on the Measure V Oversight Committee, and has been on the planning and transportation commissions. He has proposed making bus services free for students and developing high-speed rail in the city. Alexander pushed Walmart to hire more senior and minority workers while on the planning commission, and advocated for Tracy Unified's college bound program as a trustee.
Eleassia Davis, who up until recently ran an early childhood education company, is also seeking a spot on city council. She has served on the advisory committees for Measure E and Measure V, and as an alternate on the San Joaquin Valley Air Pollution Control District. In 2017, Davis was also part of Tracy Community Advocates, which successfully advocated for allowing the Tracy Fire Department to respond to all emergency calls in the city.
Davis has been endorsed by Tracy Mayor Robert Rickman and former San Joaquin County Supervisor Carols Villapudua. She has issued support for many of the standard city council issues, including public safety, economic development, and quality of life.
Another candidate is Amrik Wander, who is currently a civil service commissioner for the county. He also owns two local businesses. Wander has been endorsed by San Joaquin County Supervisors Miguel Villapudua and Tom Patti.
Wander has proposed developing an online platform where people could pay their bills, shop at businesses, and schedule local services. He has also said he would support ValleyLink stations, the expansion of the nearby Delta College campus, the establishment of a four-year university in Tracy, and programs to provide homeless individuals with education and jobs.
Also campaigning for a city council seat is William Muetzenberg. He helped Assemblymember Susan Eggman pass legislation to begin the ValleyLink program while working as an aide for her. Muetzenberg has also worked as a legislative assistant at Equality California and Lighthouse Public Affairs to pass bills on homelessness, housing, and other topics.
Muetzenberg has released a variety of proposals, including expanding COVID-19 testing and improving the Tracer bus service. He has also suggested a housing plan to promote duplexes, infills, and other low-cost units instead of large single-family homes, using both private and public funding to expand transitional homeless housing, and switching to East Bay Community Energy instead of PG&E.
The sixth candidate is Air Force veteran Jaime Medina, who founded an organization to help other veterans transition back into their community and deal with mental health issues. He has proposed a 120-day inpatient assisted substance detox program and a series of bike and run trails. Medina has also suggested adding three new hangers at the Tracy Municipal Airport and building large arches on the entrances of 11th Street to welcome people into the city.
Another veteran, Elizabeth Ortiz, is running as well. Ortiz is also a life insurance agent.
The final candidate is Army veteran and business owner Cliff Hudson. He has served as chair of the Tracy Chamber of Commerce Board and vice-chair of the Tracy Planning Commission. Hudson has been endorsed by the San Joaquin County Democratic Party.
This article will be updated as candidates respond to requests for comment.