Two Open Positions on Lathrop City Council Have Total Five Candidates
September 1, 2020 at 8:22 pm
Two members of Lathrop City Council will see their terms expire this year and their positions up for election. One of them, current Vice Mayor Martha Salcedo, will not be running. Salcedo has been on the council since 2006.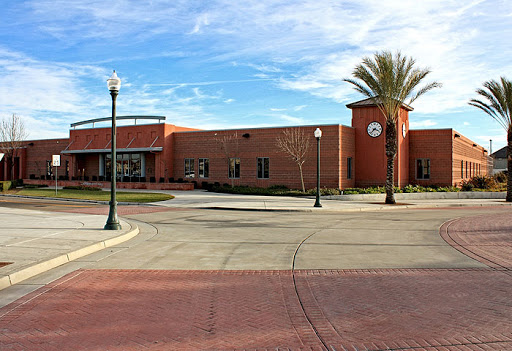 Image courtesy of Wallace, Kuhl, and Associates.
The other incumbent, Jennifer Torres-O'Callaghan, was elected to serve a partial two-year term in 2016. Before that, she served on the Lathrop Planning Commision, the Parks and Recreation Commission, and as chair of the Measure C Oversight Committee.
Torres-O'Callaghan has also pushed for better bus services and affordable water and sewer rates. When the pandemic hit, she also introduced a successful ordinance which allowed restaurants and eateries to host outdoor dining on sidewalks and parking spots. Torres-O'Callaghan was endorsed Monday by Lathrop Planning Commissioner Tosh Ishihara. She has also been backed by Vice Mayor Salcedo and former Lathrop mayors Bennie Gatto and Gloryanna Rhodes.
Public transportation continues to be a major issue for Torres-O'Callaghan. She also told 209 Politics that she would like to work on expanding device and internet access. "Hot spots don't work for households with multiple children and many families simply cannot afford Internet when families are not working… Many seniors do not have computers or internet access at their homes and, therefore, cannot access essential online doctor appointments, or make online DMV appointments, order deliveries, etc.", she said.
Current chair of the Parks and Recreation Committee Minnie Diallo is also seeking a position. Diallo also ran for city council last election. She has placed her focus on issues such as public safety, education, and the development of family activities. Diallo has also been endorsed by Salcedo and Rhode as well as San Joaquin County Supervisor Tom Patti and former Vice Mayor Christopher Mateo.
Also running is small business owner Christopher Lee Sandoval. "I have felt over the past couple of years that the place I call home is turning into a place I don't recognize. We have enough fast-paced big cities and don't need another one. I'm running for city council to protect Lathrop's small-town feel.", he wrote in his campaign statement.
Another business owner, Rajkanwal Nagra, is seeking a spot on city council as well. The final candidate is Sarbjit Sroya, who is currently employed in the trucking industry. A sixth candidate, Lathrop Fire Chief Gene Neely, filed to run but withdrew.
This article will be updated as candidates respond to requests for comment.