With Tier System Just Weeks From Expiring, San Joaquin County Moves to Orange
June 1, 2021 at 9:17 pm
By Miriam Waldvogel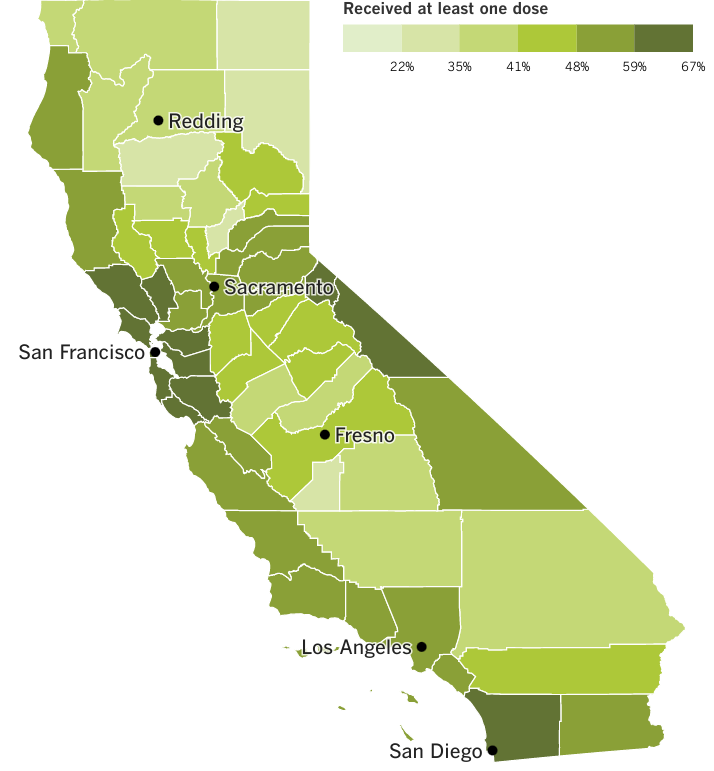 Los Angeles Times
San Joaquin County has moved to the orange tier for the first time ever, a signal of the pandemic's increasingly positive outlook. The county currently has a daily COVID-19 case rate of 4.1 per 100,000 with a positivity rate of 2.1%.
The orange tier comes with fewer restrictions on business and gatherings, including expanded retail, churches, and indoor dining. Bars, closed for the majority of the pandemic, will be able to open outdoors.
The vast majority of counties are either in the orange or yellow tiers, with only four (Del Norte, Shasta, Yuba, and Stanislaus) still in the red. No counties are currently in the purple tier, the state's most restrictive. However, tier status will become moot on June 15, when California opens up its economy and does away with the tier system.
The June 15 reopening date removes virtually all social distancing guidelines and capacity limits, with the exception of very large events. The state will also adopt the recommendation from the Centers for Disease Control and Prevention that fully vaccinated people largely do not need to wear masks.
Roughly 54.4% of Californians have received at least one vaccine dose, according to the latest data from the Los Angeles Times, while 43.6% are fully vaccinated. San Joaquin County is behind in comparison, having partially vaccinated 45.5% of all residents and fully vaccinated 33.6%. This is part of a general trend in the Central Valley, where no county comes close to meeting the state average in either partial or full vaccinations.
California's vaccinations, ahead of the national average, have been bolstered by strong numbers in the Bay Area. Some counties, like Marin and San Francisco, have fully vaccinated as much as 60% of their population. Other drivers of the state's vaccination numbers include the counties of San Diego, Mono, and Alpine (the latter two being small and predominantly rural).