Harder Raised $1 Million in 2021's First Quarter, Bolstering an Already-Large War Chest
April 16, 2021 at 7:52 pm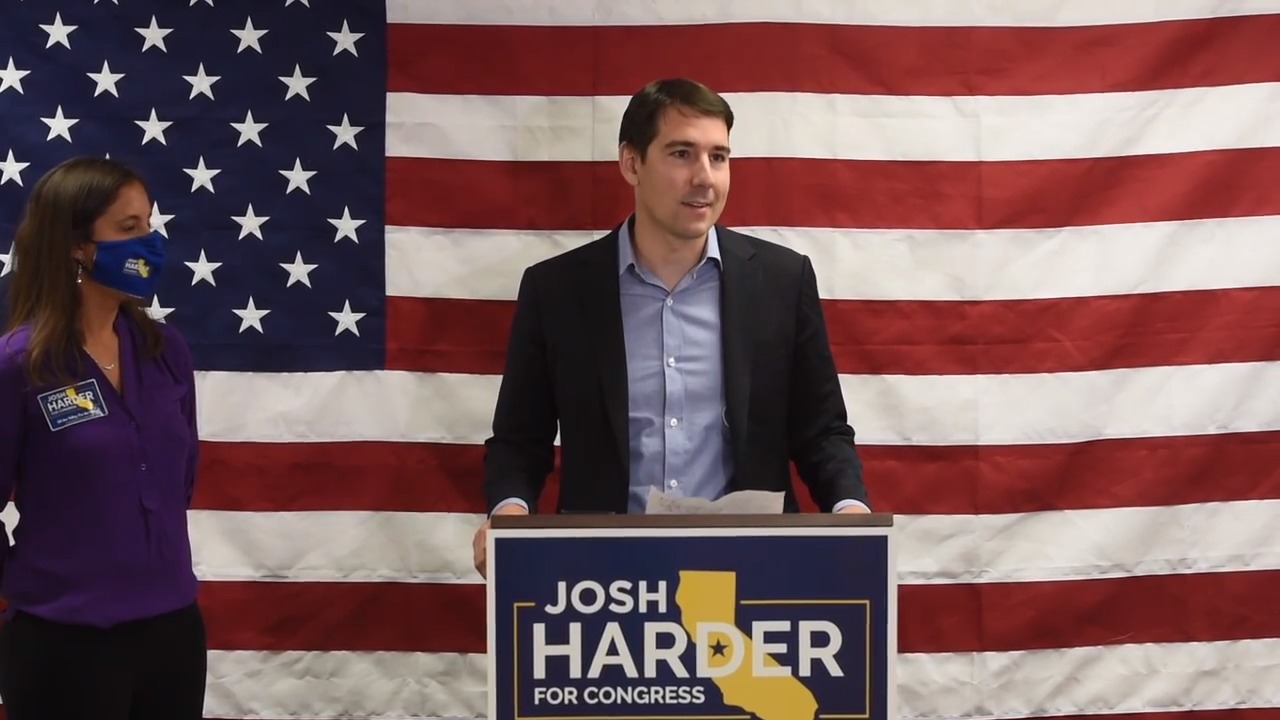 Modesto Bee
Rep. Josh Harder (D, CA-10) raised more than $1 million in the first three months of this year, a new filing shows, a substantial haul ahead of a likely competitive race in 2022.
Harder, who represents a competitive district covering south San Joaquin County and Stanislaus County, currently has a whopping $4.37 million in his campaign committee. For scale, he has a comparable amount of cash on hand to Rep. Alexandria Ocasio-Cortez (D, NY-14), a rising progressive star and prolific fundraiser who had $4.85 million as of March 31. Both representatives entered the House in 2018.
Only around $77,000 of Harder's funds came from political action committees, with the other $925,000 from individual contributors. Out of that sum, the vast majority ($854,000) was from large donors who had contributed $200 or more over the course of the current election cycle.
Harder's fundraising intake, totaling $1.09 million, is significant given that the 2022 primary is more than a year away. It is also indicative of the competitiveness of his district. The congressional campaign arm of the Republican Party has selected him as one of its top targets for the 2022 midterms, while the Democratic Party has also identified him as one of its most vulnerable members.
Harder beat four-term Republican incumbent Jeff Denham in 2018, helping Democrats retake control of the House. However, his last race, where he won by more than ten points, was much less competitive than expected. Opponent Ted Howze was hurt badly by the discovery of offensive and disparaging social media posts, first reported by Politico. He lost the endorsements of several prominent local and national Republicans, including House Minority Leader Kevin McCarthy (R, CA-23), as a result.
Howze is currently unlikely to run again in 2022, having terminated his main campaign committee in March. Denham still has roughly $241,000 in the bank and filed paperwork to run in 2022 more than a year ago, but it remains to be seen whether or not he will make a serious bid. In 2020, he also filed to run but ended up dropping out before the primary.
Redistricting will also alter the competitiveness of the 10th congressional district, which is currently centered around Modesto and includes Tracy, Manteca, Turlock, and Ceres. Democrats currently have an edge of five points over Republicans in the district's registered voters.
Members of Congress across the board have been flush with cash in the first part of 2021, not just Harder. Rep. Katie Porter (D, CA-45) currently has a staggering $11.5 million war chest, while Senate Majority Leader Chuck Schumer (D-NY) raised $8.31 million on his way to shattering existing records.