Harder Among Four California Democrats to be Targeted by GOP in 2022
February 10, 2021 at 1:58 pm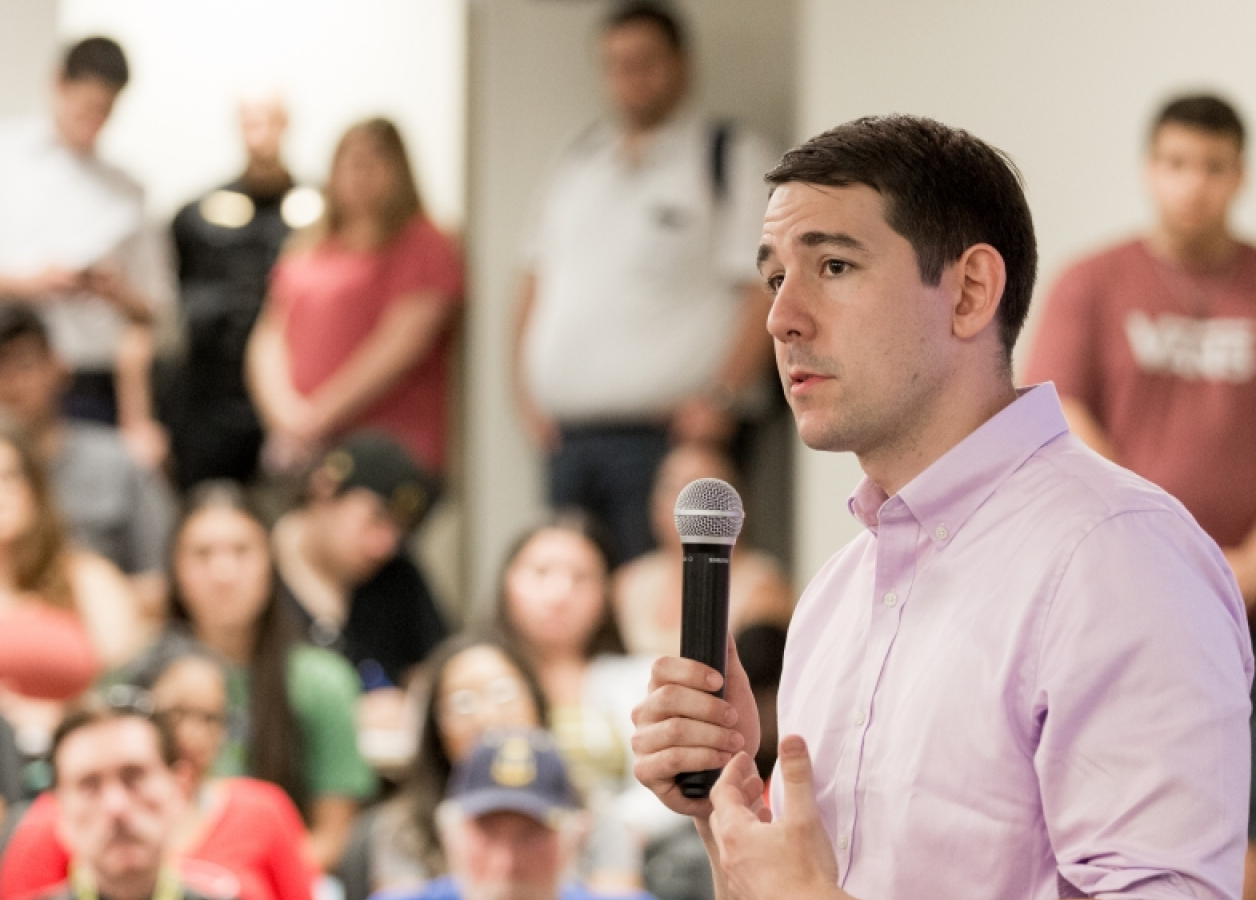 harder.house.gov
Rep. Josh Harder (D, CA-10) is one of four California Democrats that will be targeted by the fundraising arm of Republican House members for the 2022 midterms, where the party hopes to retake the majority. Harder's district includes most of southern San Joaquin County (Tracy, Manteca, Ripon, Escalon) as well as Modesto, Turlock and Patterson.
The National Republican Congressional Committee (NRCC) also announced Wednesday that the seats of Reps. Katie Porter (D, CA-45), Mike Levin (C, CA-49), and John Garamendi (D, CA-3) will be singled out. A total of 47 representatives will be targeted. Garamendi's district is normally solidly Democratic, but the NRCC has said that his seat will be vulnerable due to redistricting, which is done every decade after the census.
Porter and Levin both underperformed in 2020 compared to President Joe Biden's margin in their districts, by 4.3% and 6.5% respectively. They, along with Harder, flipped Republican-held seats in 2018, when Democrats took control of the House.
Harder beat four-term representative Jeff Denham by 4.6 points that year. He then outperformed Biden in 2020, winning reelection by 10.4 points over Republican Ted Howze. (Biden won the 10th congressional district by a margin of 2.9 points).
Democrats also outnumber Republicans in the district, 153,000 (38.8%) to 135,00 (34.31%). Roughly 91,000 people (23.1%) have no party affiliation.
Harder was targeted by the NRCC in 2020, but the race ended up being much less competitive than many thought. In a significant blow, Howze lost the support of Minority Leader Kevin McCarthy (R, CA-23) the NRCC, and the California Republican Party after now-deleted social media posts with inflammatory content surfaced, first reported by Politico. The organization uncovered a second set of posts two weeks later.
Howze's Facebook and Twitter feeds included content that pushed conspiracy theories, disparaged a school shooting survivor, and compared the the Islamic prophet Muhammad and DACA recipients to pedophiles. He has denied that he wrote the posts and suggested that other people had obtained his password, but declined to elaborate on who had access to his account.
Howze also lost the endorsements of several local officials after the posts surfaced, including a Stanislaus County supervisor and two mayors.
House Republicans are coming off a surprisingly successful election last November, in which they flipped 15 seats (including four in California) when the Democrats were expected to gain ground. And historical trends indicate that the GOP is likely to gain ground in 2022, as the president's political party frequently loses seats in the midterms.