Hundreds of COVID Vaccines Released to General Public
January 16, 2021 at 9:54 pm
Updated January 17, 2021 at 12:56 pm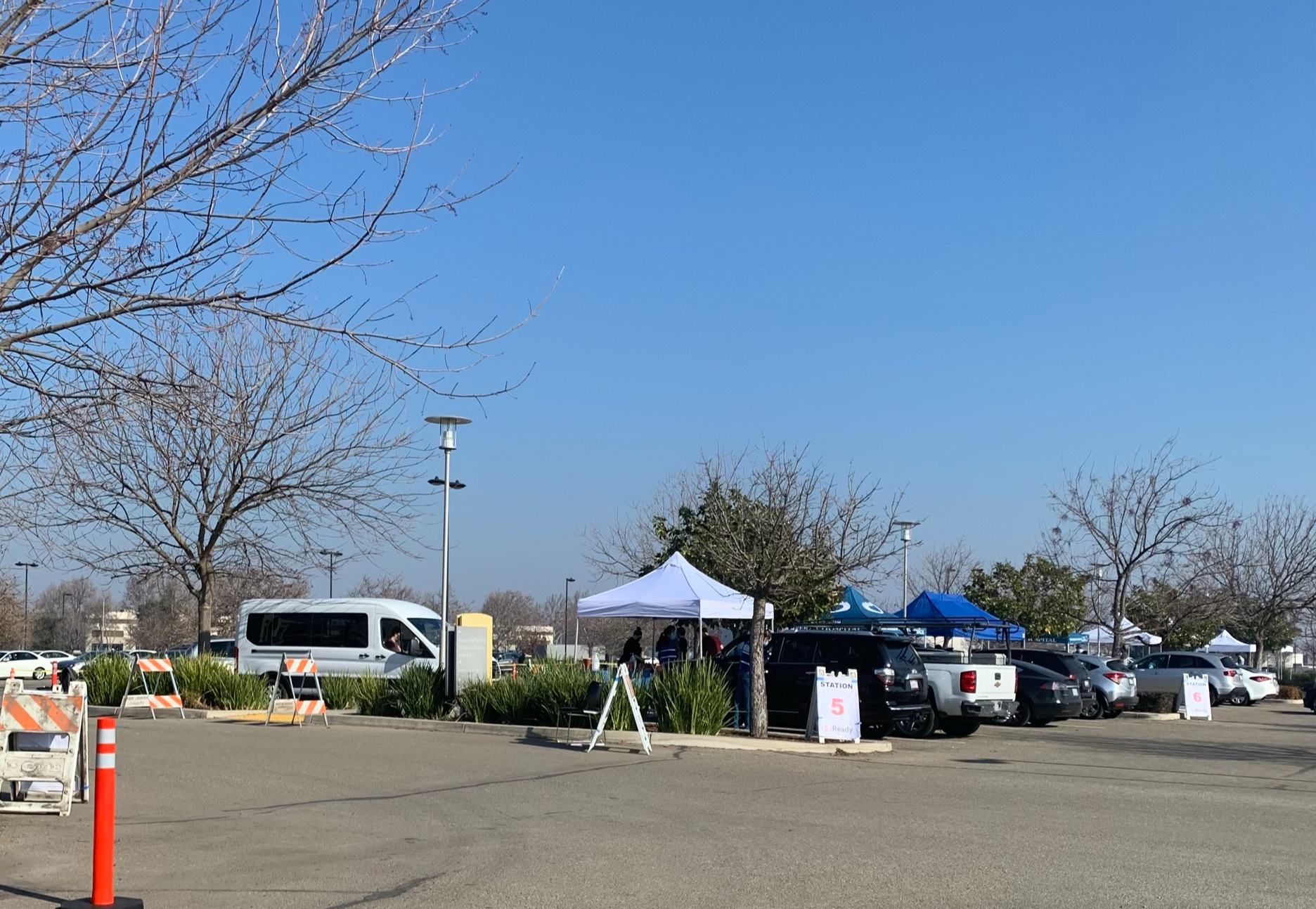 Miriam Waldvogel/209 Politics
Approximately 920 doses of the COVID-19 vaccine were administered to the general public at a south Stockton site on Saturday. Shots took place in the parking lot of the San Joaquin County Agricultural Commissioner at 2101 East Earhart Avenue, and continued on Sunday for people over 65 and those in Phase 1A of the vaccine rollout.
Doses were given out on Saturday to people outside of the two groups because they were surplus that had already been drawn and needed to be used before they expired. A worker at the site on that day said they were not turning anyone away.
On Sunday, however, shots were only administered to people over 65 years old or in Phase 1A, which includes most medical staff as well as long-term care residents.
Spokesperson Tiffany Heyer said the intent of the county was to vaccinate those in Phase 1A. The occasion on Saturday was not publicized and the county relied on word-of-mouth, as a small group of people were targeted. However, shots were given to all comers.
Initial car lines for the vaccine on Saturday stretched for three-quarters of a mile, a wait of roughly three hours. By Sunday morning, the queue had grown to almost two miles down Airport Way.
The vaccine was given out in a drive-thru model, which San Joaquin Emergency Medical Services had used for first responders in the past. The event was staffed by 90 people from various departments and organizations, all of whom were vaccinated on Saturday as well. All doses given over the weekend were from Moderna.