San Joaquin Receives First COVID-19 Vaccine Shipment
December 15, 2020 at 5:51 pm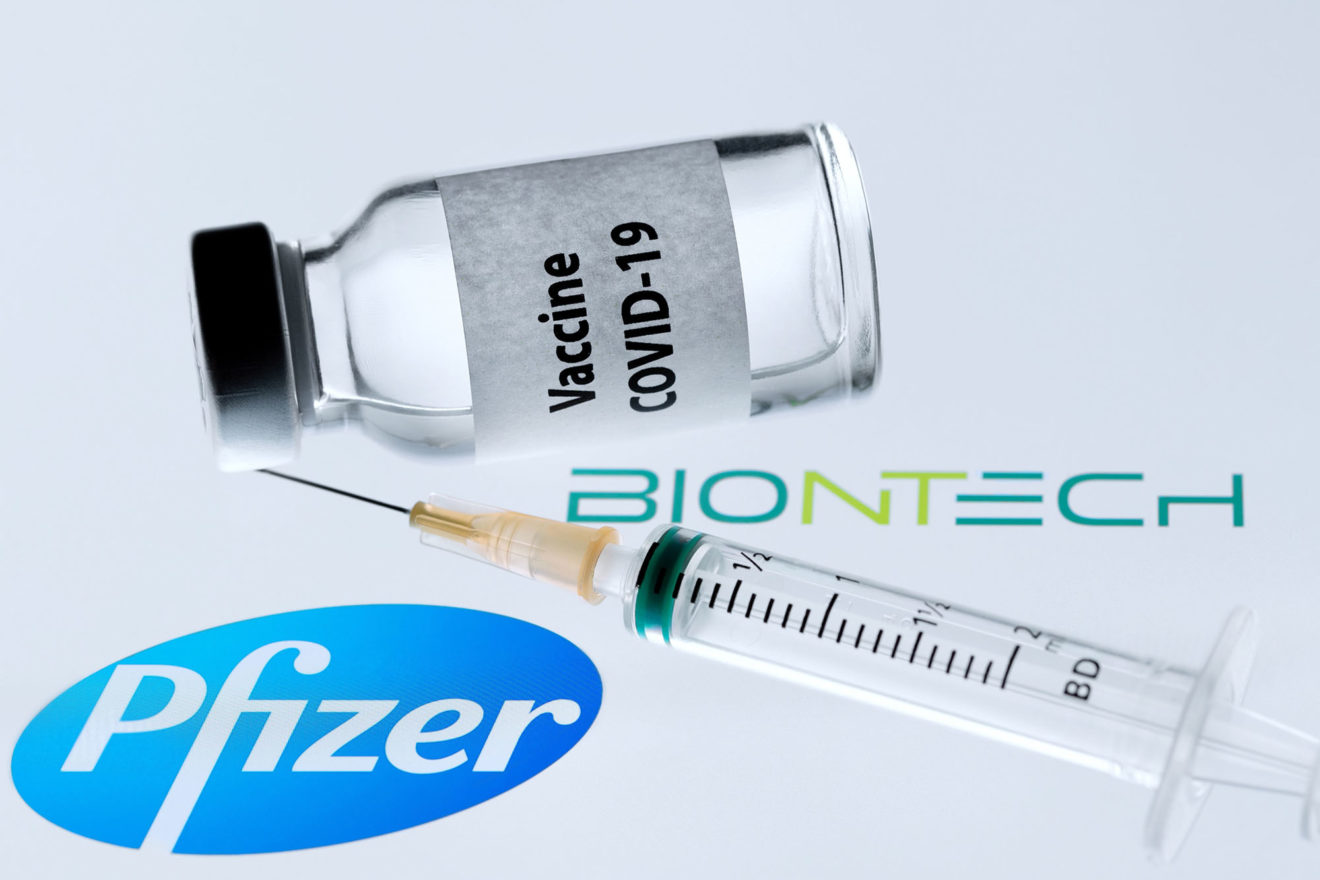 POLITICO
On Tuesday morning, San Joaquin County received its first COVID-19 vaccine shipment from Pfizer and BioNTech, totaling 4,875 doses to be distributed to the county's seven hospitals. Vaccinations have already begun, as 10 frontline medical workers at St. Joseph's Medical Center received their first shot on Tuesday afternoon.
The Pfizer vaccine requires two shots per person, as does the one from Moderna that is expected to be authorized by the Food and Drug Administration this week.
"It's a very exciting time and very good news," said San Joaquin County Public Health Officer Dr. Maggie Park at the Board of Supervisors meeting on Tuesday, adding that the county is expecting additional shipments from Pfizer and Moderna next week.
Frontline medical workers will be the first to be vaccinated. The state is currently directing who and when certain groups get their shots. After hospitals, Park said that the next vaccine rollout would be to skilled nursing facilities.
In the meantime, Park emphasized the need to keep wearing masks, practice social distancing, and avoiding large gatherings. During the board meeting, she brought up that the largest source of the county's outbreaks according to the state was skilled nursing facilities, followed by an "other" category, which includes gatherings.
"When we call, maybe an average of 150 people a day with our contact tracers, on average about 30 of them will admit to us that they've been to a large gathering," Park said. She added that restaurants were the third largest source, typically among employees.
Park also discussed the possibility of reducing the time it takes the county to process coronavirus tests. The county is currently looking into a way to send tests down to the high-volume PerkinElmer lab down in Valencia, which is supposed to be able to process 150,000 tests a day by March 2021.
She also addressed concerns about the state of local businesses during the pandemic. "I would encourage the public to, please, if you're going to buy food, takeout, or delivery, give your business to businesses that have been following the rules… they deserve your money," she said.
Cases continue to rise in the county, which has been under a stay-at-home order since last weekend. The San Joaquin Valley region currently has an intensive care unit capacity of 1.6%, the lowest in the state, while the county's ICUs are at 117%.
Almost 300 people countywide are currently hospitalized with the virus, the highest of the pandemic. Last Saturday, 11 people in San Joaquin hospitals died of COVID-19, also a new high.