Lincoln To Fill Three Key Mayoral Office Positions
December 11, 2020 at 9:54 pm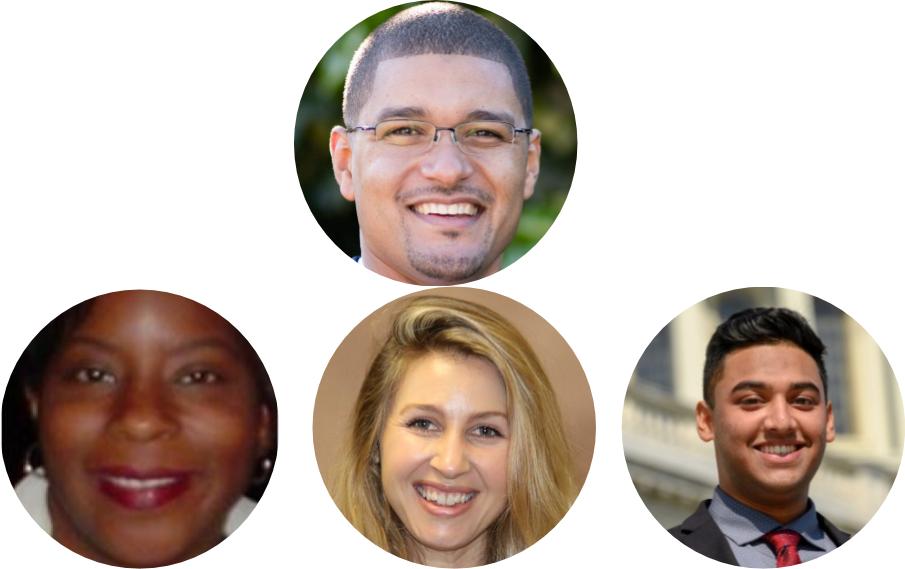 Lincoln for Stockton Mayor, Linkedin: Nadeja Steager, Quail Lakes Baptist Church, Linkedin: Rajan Nathaniel
Stockton Mayor-elect Kevin Lincoln has filled three key positions in the mayor's office first used four years ago by Mayor Michael Tubbs. The positions are subject to approval by city council and will be presented at the next meeting on Tuesday.
Lincoln has chosen Nadeja Steager for the position of chief aide, who provides secretarial and administrative assistance to the mayor. The job was previously known as the executive assistant.
Steager currently works as an administrative secretary for San Joaquin County Health Care Services. She is also a member of a slate of county commissions, including the Continuum of Care, the Equal Employment Opportunity Advisory Committee, and the Historical Preservation Committee.
For public information officer, Lincoln has tapped Dana Sovinec. The position serves as the mayor's spokesperson and press secretary, and often works with the senior policy advisor to explain mayoral policies to city council.
Sovinec worked on Lincoln's campaign beginning in June, first as a policy advisor, then the director of communications. She has also worked for Quail Lakes Baptist Church and the office of Gov. Arnold Schwarzenegger.
The final of the three positions, senior policy advisor, will be filled by Rajan Nathaniel. The senior policy advisor helps develop mayoral policy, manages the mayoral office's budget, and serves as a conduit between the mayor and city council.
Nathaniel worked as Lincoln's campaign manager and policy director. He is currently a board member of the California Correctional Health Care Facility Advisory and an undergraduate fellow at the Stanford Constitutional Law Center.
The three positions were established by 2016's Measure O, which also established a clearer timeline for the city's financial affairs and amended the salary setting process so that a mayor's pay could not be changed during their term.
Tubbs, a city council member at the time, backed the measure because it required the establishment of a fiscal reserve policy. As mayor, he drew criticism for supposedly excessive salaries for the three office positions: $100,080 a year for the public information officer and senior policy advisor, and $74,976 for the chief aide, a total of $275,136. The city said at the time that the salaries could stretch its reserves in years to come.
Salary costs under Lincoln will be cheaper, but not considerably so. According to city council meeting documents, Steager will be paid $78,008.16 a year as chief aide. Sovinec, the public information officer, will be receiving $88,286.52. Nathaniel, the senior policy director, will be getting $97,566.84. All three salaries sum to $263,861.52, a decrease from Tubbs' term by barely 4%.
Correction: an earlier version of this article stated that the three office positions were established by Tubbs. This is incorrect. The positions were created as part of Measure O, but Tubbs was the first to fill them.