Lathrop's Sangalang Park May Be Getting Some Significant Upgrades
September 14, 2020 at 8:15 pm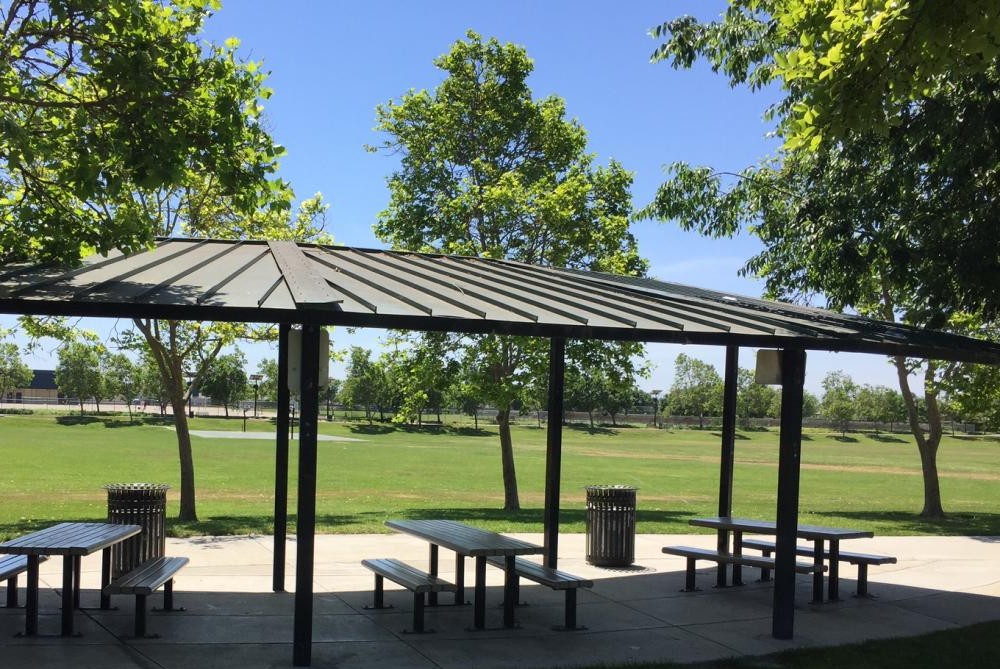 City of Lathrop
Apolinar Sangalang Park, located on the north side of Lathrop on Slate Street, may be getting some significant improvements coming next summer. On Monday night, the Lathrop City Council will vote on whether or not to authorize an application for a grant from the state to be used in the park.
Grants are available from a $392 million pool by the California Department of Parks and Recreation using funds from 2018's Proposition 68. The state opened up the money back in July as part of the larger Statewide Park Development and Community Revitalization Program.
In addition to Prop. 68, the program also receives funding from Proposition 84 (2006). Totaling at over $1 billion, it is the largest park-related grant program in the state and among the biggest ever in the entire country. Applications are open until December, with successful grant awards announced in the summer of 2021. Money will be awarded on a competitive basis.
The city would use the funding to replace the park's current outdated play structure with new ones for ages 2 to 5 and 5 to 12 respectively. Other potential additions include a water play area, new restrooms closer to the playground and picnic areas, two new tennis courts next to the existing basketball court, a permanent park sign, and a historical marker commemorating Apolinar Sangalang.
Sangalang served in the United States Navy during World War II, where he was captured by Japanese. He was one of Lathrop's original city council members during the city's incorporation in 1989, and became the first Filipino mayor in the country four years later. Sangalang passed away in 2004.
Sangalang was also representative of Lathrop's large Filipino community. While exact numbers are hard to get by, the city's Asian population, which is Filipino-majority, makes up around 22% of all residents.
Lathrop has had success in getting grant funding from the state previously. The Lathrop Generations Center, for example, used state grants for construction. The center includes the Lathrop branch of the Stockton-San Joaquin Public Library, a skate park, a basketball court, and other common public amenities. The city also used the site as a cooling center during the late August heat wave, where temperatures spiked to 113 degrees.