Stockton Police Chief Eric Jones to Retire at End of the Year
September 8, 2021 at 8:53 pm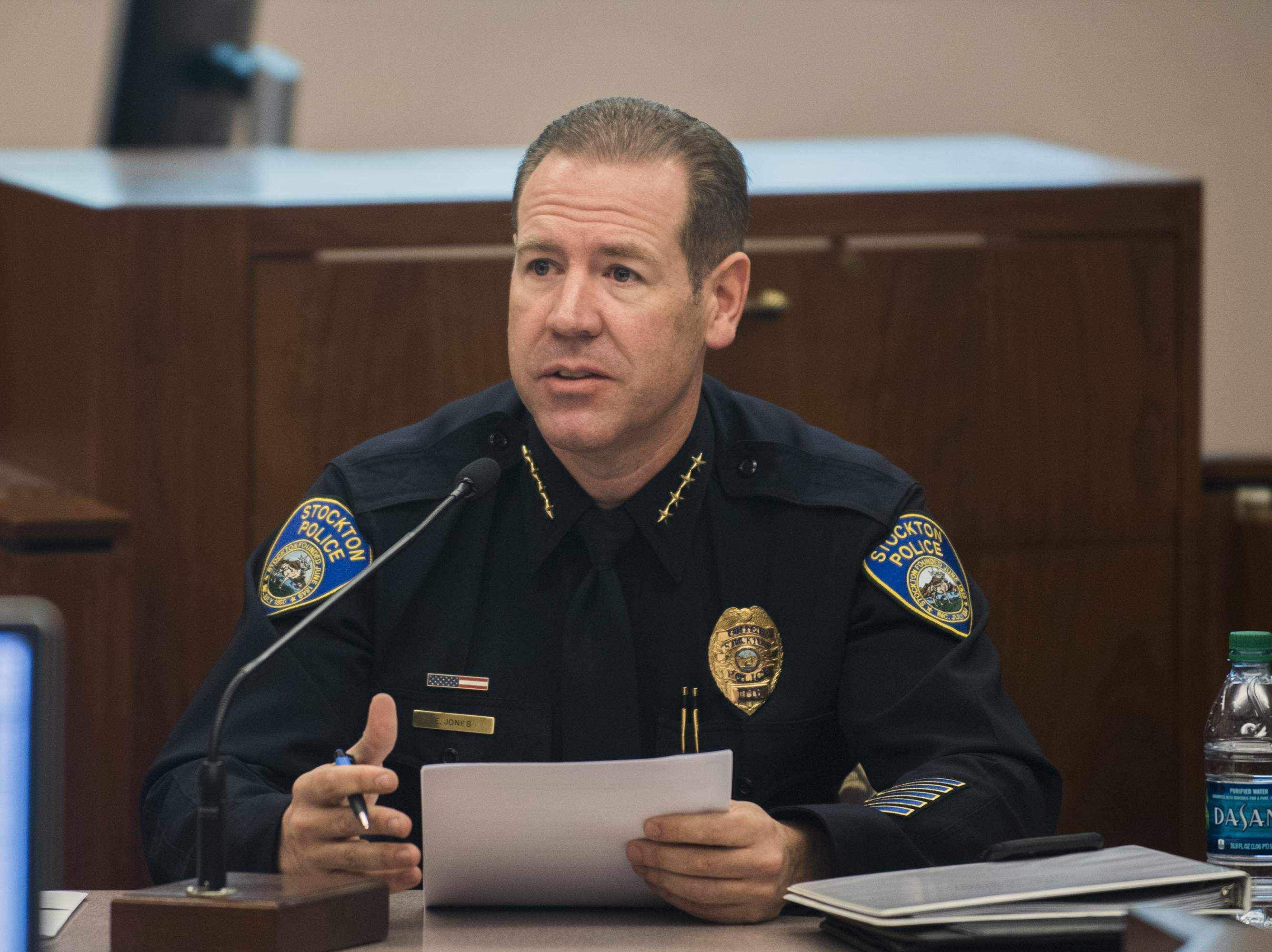 Stockton Record
Stockton Police Department Chief Eric Jones announced Tuesday that he would retire at the end of the year, ending a 30-year career in the department and decade-long tenure in the city's top police job. Assistant Chief James Chraska will serve as the interim chief until a new chief is found.
"I am extremely thankful to have led such a great organization and working for our community," Jones wrote in his notice of retirement to the city. " The men and women of the Stockton Police Department continue to give selfless dedication every day for the safety of our citizens and the community partnerships we have formed and the trust-building work we have done has helped move our City forward."
"His will be tough shoes to fill," said City Manager Harry Black in a press release.
Jones, a San Joaquin County Native, joined the Stockton Police Department in 1993 and gradually rose through the ranks. He was elevated to the position of chief in March of 2012, a tough time for the city. Homicides hit 71 that year, an all-time high, and Stockton filed for bankruptcy. As a result, the city slashed the Police Department's budget, reducing the number of officers by almost a quarter. The ranks of the department have since recovered.
That year also saw the formation of the city's Police Community Advisory Board, which was designed to increase communication between community members and the department. Jones also volunteered Stockton to be one of six pilot cities for a national initiative on police reform in 2014. However, critics of the department's use of force have remained, successfully pushing for the creation of a second advisory board with a more explicit focus on police conduct and accountability in the summer of 2020.
Crime numbers have generally improved over the course of Jones' tenure. Homicides have fallen since 2012, which saw an all-time high of 71. However, they rose by nearly 65% in 2020 to 56, double the increase statewide. Murders in Stockton per capita remain more than three times higher than the rest of California (although the disparity was even greater when Jones came in as chief).
Property crimes have also fallen since 2012 from 5,221 per 100,000 people to 2,927, a decrease of 56%. The city still remains above the state average. Overall crime has also gone down, now 65% higher than the state average instead of more than double. The violent crime rate has not moved as significantly, going from 1,584 incidents per 100,000 (almost four times the state average) to 1,254 incidents (roughly three times).
The one outlier in the crime numbers is rape, which has almost doubled in the city since 2012. Stockton saw 189 rapes in 2020, more than 70% of the state's rate.