John Ramirez Jr. Named Acting Stockton Unified Superintendent
February 2, 2021 at 8:07 pm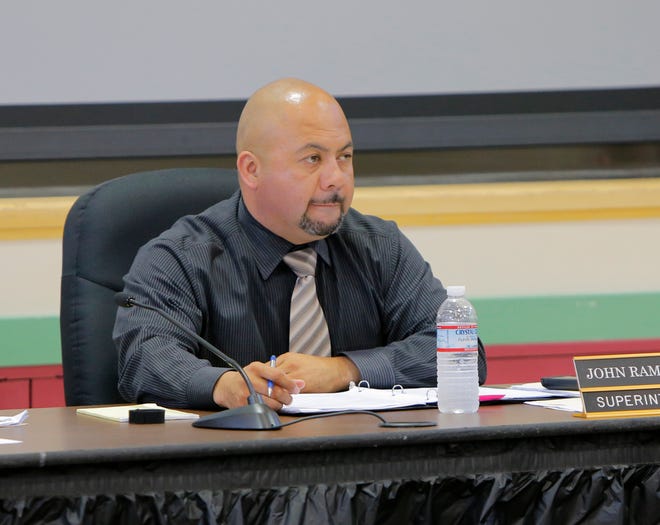 The Salinas Californian
At a Monday special meeting, the Stockton Unified Board of Education selected John Ramirez Jr. as the acting superintendent during a closed session, making him the third person to hold the position in less than a year. His predecessor, Brian Biedermann, resigned last week due to health problems after taking over the job in April 2020. Biedermann will leave the superintendent post on February 25.
Another agenda item involving Ramirez's employment is likely to come before the board during the next regular meeting on February 9. Under the Brown Act, which regulates the meetings of local government agencies in California, superintendent contracts must be approved in open session at a regular board meeting.
Ramirez was formerly the superintendent in Alisal Union School District in Salinas from 2010 to 2016, during which the district saw growth as well as controversy. He began after the district was taken over by the state for academic failure in 2009 and oversaw its return to local control.
Alisal also began implementing one-on-one student access to devices and saw significant improvement in test scores among Title 1 schools during his time.
However, in 2013, Ramirez was found to have inappropriately used district credit cards, including expenses for restaurant meals and holiday purchases. He later repaid the district for what he had spent. The following year, he was accused of sexual harassment by two women employed by Alisal.
Ramirez has a bachelor's degree in history from Santa Clara University and a master's degree in education from Harvard University. He was also brought on by Stockton Unified last year as an education consultant and recently received a $75,000 addition to his contract.
Not all board members agreed with Ramirez's hiring, with Trustees Candelaria Vargas and AngelAnn Flores taking to a Facebook livestream after the meeting to voice their concerns. Both said that the process was not transparent enough, and urged community members to speak out.
"They are your representatives," said Flores, referring to the other trustees who voted to select Ramirez. "They owe you an answer. It seems that once our board members got elected, they no longer felt that they needed to talk to the community any more."
Vargas added that many parents were concerned about the high rate of superintendent turnover. "Why do we need this instability when we're in a pandemic?", she asked. "We need steady leadership at the helm to help guide us."
The rest of the board's trustees voted to select Ramirez. Board president Cecilia Mendez said in a statement, "This is a great day for Stockton's educational community and the city as a whole. John Ramirez, Jr. is a proven leader who has worked to unite educational institutions under one guiding principle - to improve the quality of education for all students."
The board approved guidelines in May for selecting an interim superintendent, in which candidates are invited by trustees. It is not clear if that same process was followed in selecting Ramirez.
Trustee Ray Zulueta declined to comment for this story, and referred a reporter to the district communications department, which did not respond. Trustees Alicia Rico, Scot McBrian, and Maria Mendez did not return requests for comment.
Correction: an earlier version of this article misstated that Biedermann will leave the district on February 25. He will leave the superintendent position on that date, but will stay in the district in his previous role as director of educational services.