Many Ballots in San Joaquin Still Need to be Counted
November 5, 2020 at 8:07 pm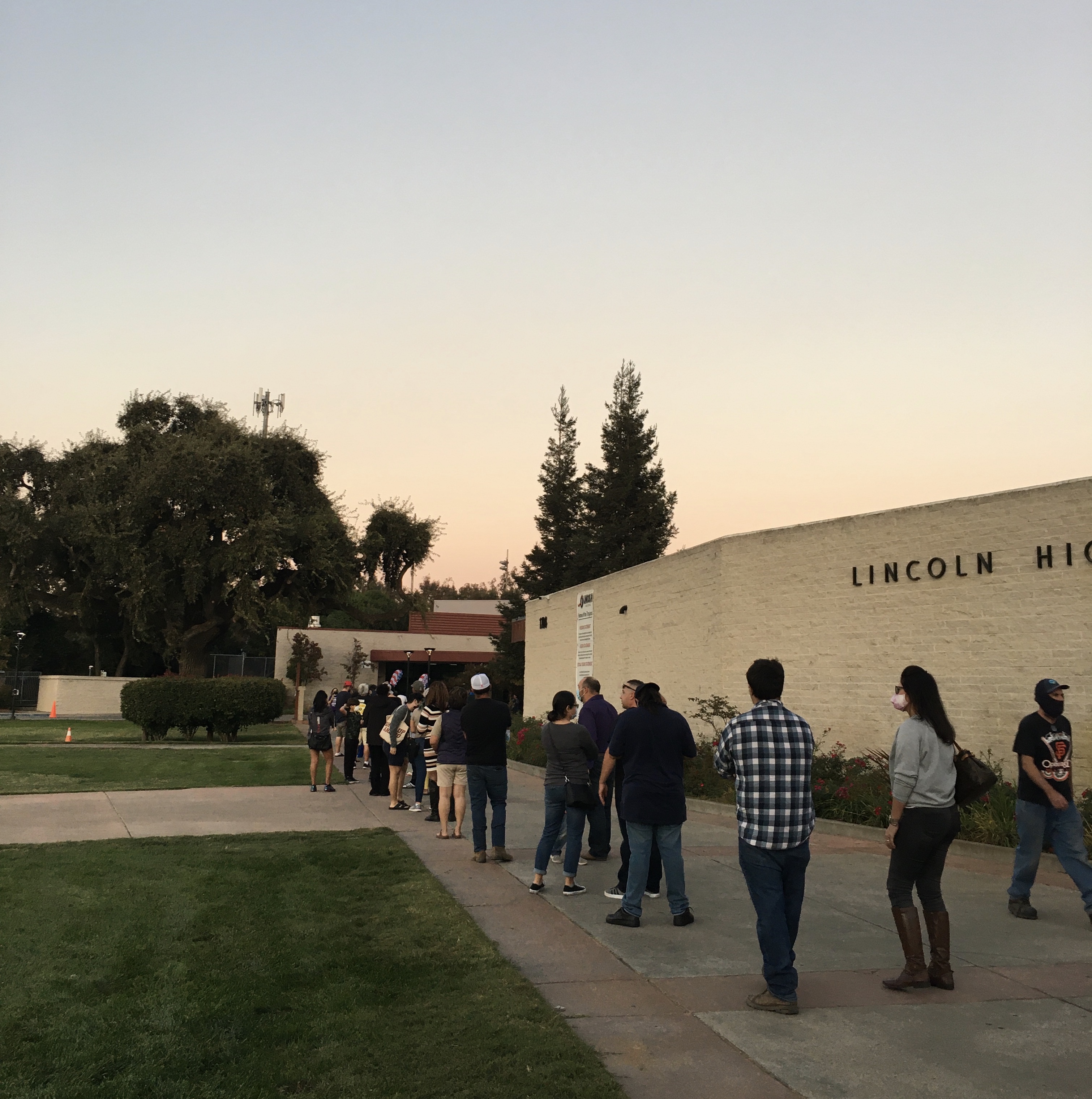 Miriam Waldvogel/209 Politics
Many ballots in San Joaquin still remain to be counted, which could swing some very close races in the county. The current results comprise of ballots received in the mail or dropped off on or before Thursday, and ballots cast in-person on Election Day. Ballots cast in-person from October 31 to November 2, later vote by mail ballots, and provisional ballots have not yet been counted.
Around 144,000 votes have already been counted as of Thursday morning, a turnout of roughly 39%. San Joaquin has traditionally not seen very high levels of voter participation. During the 2018 general election, only Kern and Fresno Counties had lower levels of turnout. However, Registrar of Voters Melinda Dubroff said on Tuesday night that 180,000 ballots still needed to be processed, estimating that turnout in the county would exceed 75%.
The higher turnout is part of a national trend spurred by increased access to early and mail-in voting and the divisiveness of the presidential race. Every registered voter in California, including in San Joaquin, received a mail-in ballot this year. Although the number of polling places was significantly reduced, in-person voting was open for four days this election. Lines to vote in person peaked at an hour to an hour and a half on Election Day in some places.
There are several close races that will be impacted by the new results, which are expected to be released around 9:00 p.m. on Thursday. The Stockton mayoral race is currently separated by less than 2,000 votes, and "no" votes on Manteca's sales tax hike (Measure Z) are currently leading by 208.
Some smaller races are also extremely close. Valentino Silva is leading Alicia Rico in District 3 of Stockton Unified School District by 55 votes, or roughly two percentage points. The race in Galt Joint Union High School District has two open seats. The leader, Terry Parker, has a lead of more than 1,000 votes, but the second and third place contenders, Patrick Maple and Daniel Denier, are separated by just 45 votes, or 0.4 of a point.