Lodi City Council Candidate Arrested for Money Laundering, Other Charges
October 28, 2020 at 7:02 pm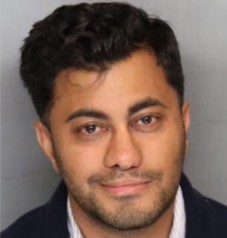 San Joaquin County Sheriff's Department
Lodi City Council candidate and business owner Shakir Khan was arrested Wednesday afternoon on charges of money laundering, conspiracy, and illegal gambling. He appears on the November ballot as Shak Khan.
Khan is accused of having maintained an illegal online gambling operation at the American Smokers Club in east Stockton, as well as illegally funneling money through the business. A search warrant had been served at the club in September as part of a larger investigation into illegal internet gambling.
San Joaquin County Sheriff's Office spokesperson Sandra Mendez said "quite a few" arrests had been done based on similar illegal establishments. Such facilities typically operate like small casinos, with a house or business in the front and the gambling in the back.
In a Facebook statement released on Friday, Khan "categorically" denied all allegations, claiming they related to a business that he did not own. He asked that voters "not allow politically motivated smear tactics to influence your decision on Election Day." Khan has retained attorney Allen Sawyer, who specializes in high-profile criminal defense and white-collar crime cases.
Khan is being held at the San Joaquin County Jail on $225,000 bail and is set to appear in court on Friday. He is running for Lodi City Council in District 4, which is in between Highway 12 and Lockeford Street on the east side of the city. There are three other candidates in the race.