Stockton Fire Department Awarded $100K in Federal Grants for Coronavirus Relief
On Tuesday, the Stockton City Council approved $100,000 of federal grants to the Stockton Fire Department to purchase personal protective equipment and other supplies to combat the ongoing coronavirus pandemic. The money was awarded by the Federal Emergency Management Agency(FEMA) on July 1st and comes as cases in San Joaquin County continue to climb. 248 new cases were reported in the county yesterday for a total of 11,209 confirmed cases.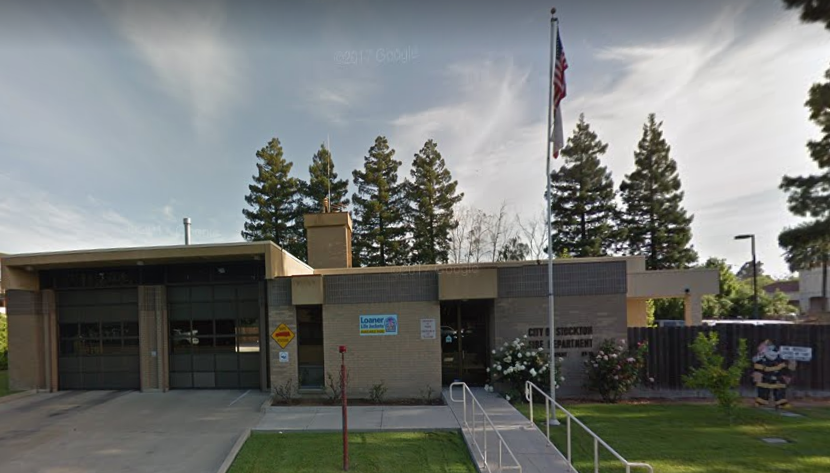 Image courtesy of Google Maps
The grant money is part of FEMA's 2020 Assistance to Firefighters Grant(AFG) program, authorized by the $2.2 trillion federal relief package known as the CARES Act. The CARES Act also includes the Paycheck Protection Program, which provides loans for businesses to keep paying their workers, and $1200 stimulus checks sent to most Americans. AFG has awarded money to many major California cities, including Los Angeles, Sacramento, San Francisco, San Diego. Several counties, including Fresno, Orange, and Kern, have also obtained funding from the program.
San Joaquin County is currently on Governor Gavin Newsom's COVID-19 watchlist for COVID-19, which limits the reopening of businesses, schools, and other entities. There have been 3,707 new cases in the county over the past two weeks, for a ratio of 506 per 100,000 people. State guidelines recommend that the ratio of new cases by less than 100 per 100,000 before reopening can continue. San Joaquin County does not meet the state standard for available intensive care unit beds (more than 20% of capacity) to be taken off the watchlist. The county's rate of positive tests is approximately 17.0%, more than double of the statewide rate of 7.5%.
Aside from the money from FEMA, San Joaquin also received $52 million (to be shared among seven other counties in the Central Valley) from Newsom to bolster testing and supplies. Three so-called coronavirus strike teams are also being deployed to the eight counties to coordinate with local officials and community groups. The Stockton City Council also allocated $10,000 to the fire department to fulfill FEMA's requirement that the city must match the grant money by 10%.